Schueco adds more of its sliding door systems to meet the police-approved PAS standards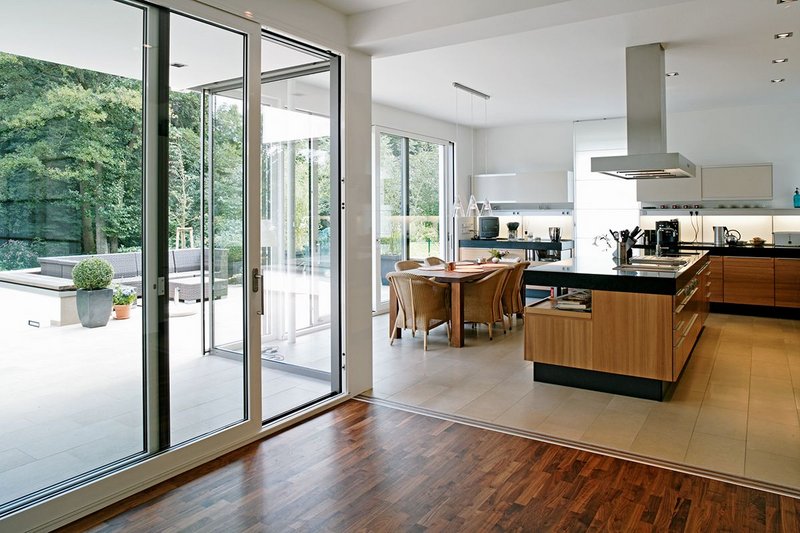 As part of an ongoing programme of security testing to PAS24, leading sustainable building envelope specialist Schueco UK reports an increase in the number of its sliding door systems that meet this police-approved standard. Newly qualifying systems include Schueco ASS 70.HI lift/slide double track, bi-parting and triple track doors, as well as the slide-only versions. Schueco ASS 70 FD and ASS 80 FD.HI sliding/folding doors (depending on design) have also been successfully tested.
With the recently introduced Building Regulation AD Q and the continuing demand for improved security, this announcement will be welcome news for specifiers looking to deliver ultimate peace-of-mind to clients. While in general Schueco tests systems to the EN 1627 security standard, which covers primarily manual attack methods, this regime is supplemented in the UK by testing to PAS24, which is the police-preferred alternative.
The PAS24 tests take the form of manual attacks with a prescribed range of tools, together with numerous mechanical bi-directional loadings to replicate attacks on the locking points, hinges, etc. Additionally, approved locking cylinders must have features such as anti-bump and anti-drill. PAS24 also includes hard and soft body impact tests to prove the strength and integrity of the aluminium frames, jointing methods and hardware, and it mandates the use of at least one sheet of P1A glass, or better, in glazed doors.
For more information and technical support visit: www.schueco.co.uk
Contact:
01908 282111
---