Miena fine-edged bowls from Kaldewei are made from a single layer of steel enamel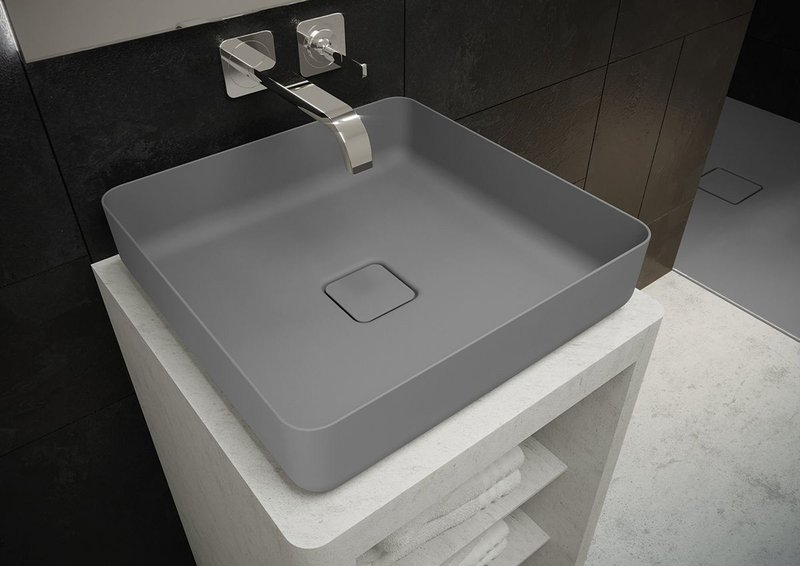 Kaldewei's new Miena washbasin bowls present yet another highlight of modern bathroom design. Made with a single layer of superior steel enamel, the washbasins combine the highest standards of minimalist design with a unique fine-edged quality. The Miena bowls, designed by Anke Salomon, are available in round and rectangular versions, both in two different sizes. What is completely new is the diversity of colour available: in addition to the classic bathroom colours, customers can choose from the exclusive shades of the Coordinated Colours Collection, such as Oyster Grey and Lava Black, allowing for greater individuality. Kaldewei says it has once again exceeded manufacturing constraints to make its Miena product series, continuing its success story of ground-breaking bathroom innovations.
The fluid lines of the washbasin bowl lend the Miena a remarkable lightness, while the distinctive properties of steel enamel heighten the impression of flawless purity. The bowls can be placed on either a support plate or console, so are not subject to the dimensions of the bathroom furniture. Since the Miena washbasins are fitted with an enamelled waste cover, a feature of many Kaldewei product lines, they can be combined with a wide range of bathtubs and enamelled shower surfaces from the Kaldewei portfolio – entirely in keeping with the 'Perfect Match' approach.
Visit Kaldewei at 100% Design on Stand K564.