With a wide range of features and options Em-Glaze from Whitesales is adaptable for any building and space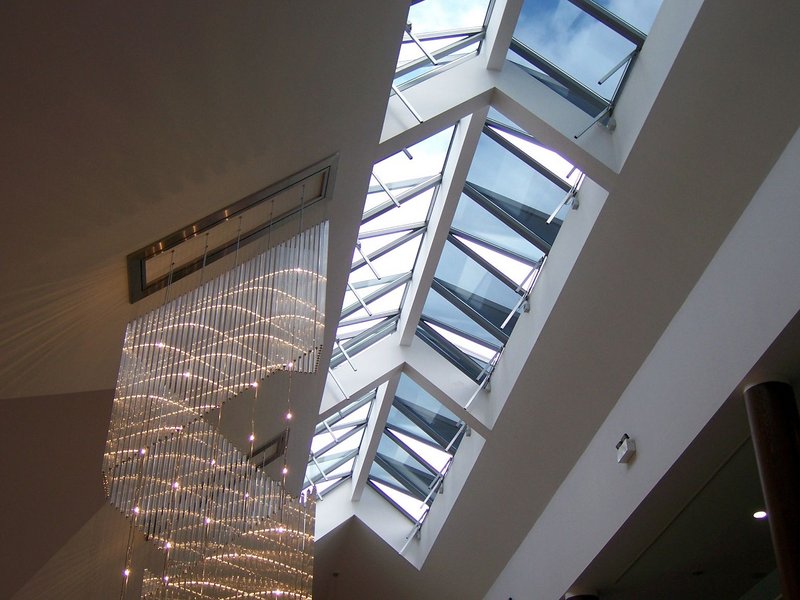 The precision-engineered Em-Glaze rooflight from Whitesales strikes the perfect balance between performance, practicality and elegance. The ethos behind every Em-Glaze we design is 'minimum frame, maximum daylight'. We understand the benefits of natural light, from cutting carbon impact through to psychological and physiological well being; our slimline aluminium frame lets the light flood in while guaranteeing aesthetic harmony with virtually any architectural structure.
Em-Glaze can be specified in any size and shape to suit flat roofs, gable and hip-ends, as well as pyramids, ridgelights, lantern lights and even ellipses. The low-profile frames – available in any colour – feature edge detailing that gives unrivalled insulation performance. Our double glazing option more than meets current thermal requirements, while the triple glazing offers the best performance on the market today.
Em-Glaze offers a wide range of optional features. You can manage heat build-up with solar control; specify clear, opal diffused or easy-clean glass; and incorporate manual or automatic electrically controlled hinged vents for natural or smoke ventilation, all wired into the building management system. We even supply custom-built upstands to ensure fast, trouble-free installation.
Whitesales is an expert partner at every stage of design and installation, with roof surveys and detailed CAD drawings, NBS specifications, condition reports and technical specification writing and budget costings. We expect our rooflights to last at least quarter of a century – just ask about our special projects guarantee.
For more information and technical support visit: www.whitesales.co.uk
Contact:
01483 271371
---