Talis Select from Hansgrohe uses a button instead of a lever, controlled by a special cartridge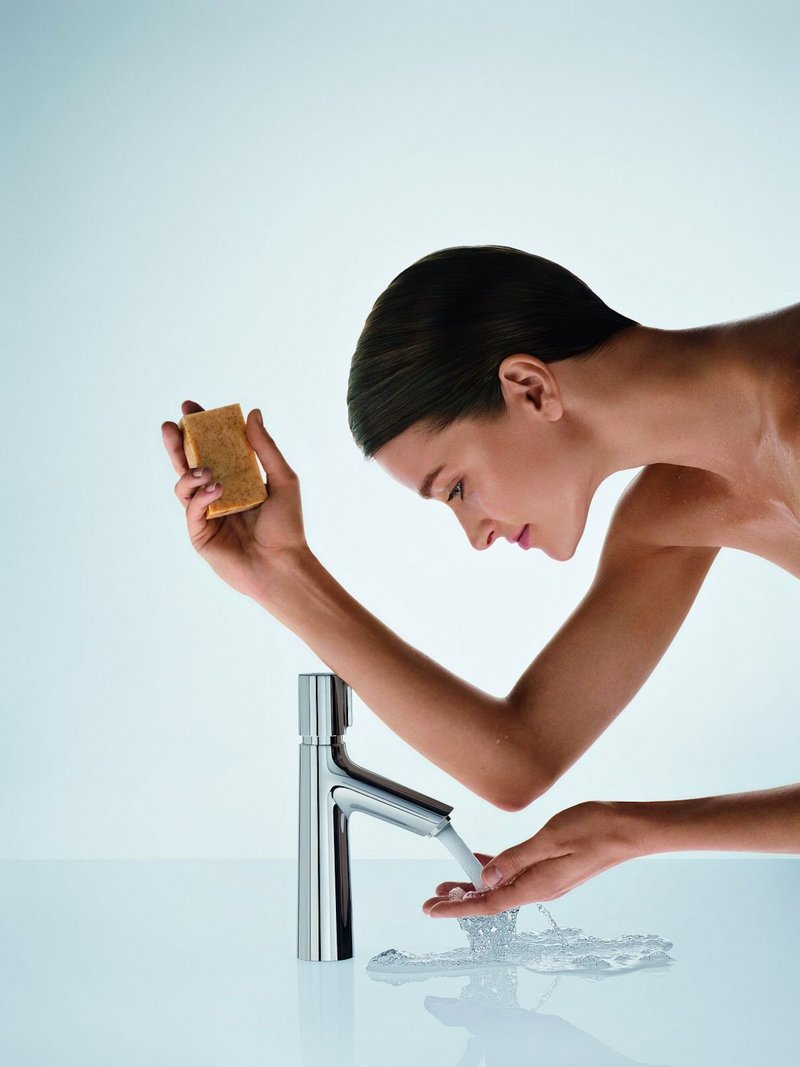 Hansgrohe's new basin mixer range, Talis Select, was created in close collaboration with the manufacturer's long-standing partner Phoenix Design.
Offering intuitive controls for easy handling, the mixer's flow of water is turned on and off by pressing the Select button instead of using a conventional lever. This is useful if you have soapy hands as you can simply use the back of your hand or your lower arm, and the mixer stays clean.
Hansgrohe's Select technology is purely mechanical and works by means of an especially developed cartridge. It controls the water temperature and turns the flow of water on and off by turning the valve. This added convenience requires no electricity or other devices in the base cabinet.
Talis Select is available in two versions: with a flat spout or a round, conical spout. The aesthetic appeal of the range lies in its clean lines and the seamless transition of the spout to the mixer body.
The new mixer joins the existing portfolio of Hansgrohe Select showers and thermostatic controls to offer the complete Select bathroom.
The entire Talis mixer range features Hansgrohe's EcoSmart technology. With the help of an aerator, the flow of water is limited to about 5 litres per minute, without sacrificing comfort. The water is enriched with air, creating a soft, voluminous water jet. You can save water quickly and easily by simply pressing the convenient Select button which stops the flow.