Desso's Essentials carpet tile collection celebrates iconic, pared back design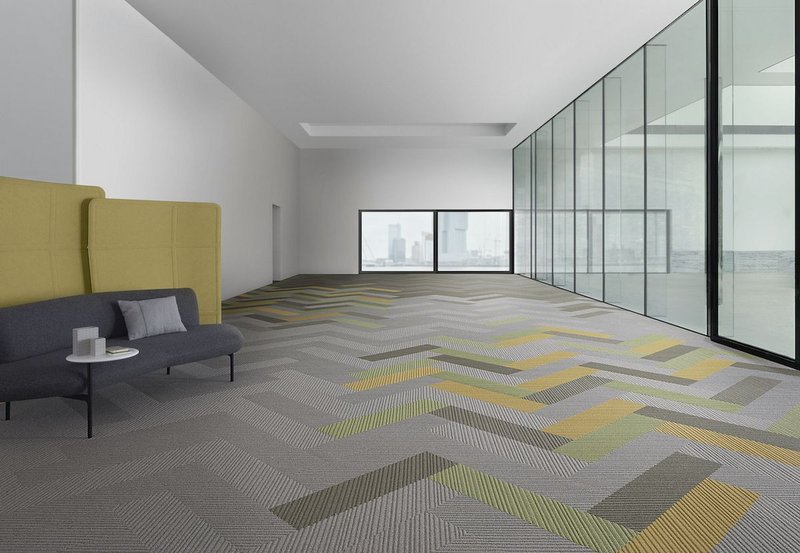 Desso, a Tarkett company, has introduced Essentials, an addition to the Carpetecture collection celebrating iconic, pared back design. In a world of infinite choice and variety, Essentials presents a 'less is more' solution, paying homage to the essence of timeless, uncluttered design.
With two distinct themes – Traverse and Edges – the collection combines classic carpet textures and colours with clean lines to create a feeling of iconic familiarity, while offering something different and unique in interior flooring. Combining the best of both worlds, Essentials is not only inspired by enduring classical design, but itself has all the appeal of a future design classic.
Drawing inspiration from modernism, Traverse uses simple, diagonal lines and tonal shades to create an appearance of movement on the floor, which subtly changes from different vantage points. Traverse is available in 15 rich colours offering a wealth of creative possibilities, to transform simple diagonals into a kaleidoscope of opportunity.
Inspired by timeless fabric designs, Edges adds tactile movement to the floor with a choice of two varying patterns, to suit the pace and rhythm of every unique space. Both designs (Edges Large and Edges Small) are available in six shared colourways, with an additional six shades in Edges Small specially selected to complement the shared palette.
Key sustainability features include a 100% recyclable EcoBase, Certified Cradle to Cradle Silver, and Econyl yarn, a 100% regenerated nylon.
The extension to this collection, Essentials II, will be revealed at the 100% Design Show from 21-24 September at Olympia London.
For more information and technical support visit www.desso.co.uk
Contact
01235 554848
---