Simply sleek: Selo's approach opens doors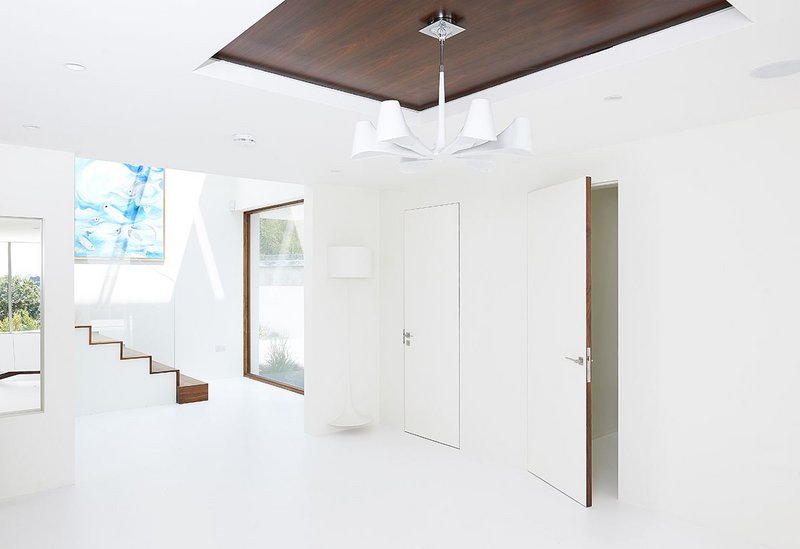 Minimalist, space-efficient interiors in coveted office spaces and modern residential developments – this is the domain of Selo. Their sleek doorset solutions facilitate superior settings, offering maximum appeal with minimum fuss.
Known until recently as Linear Building Ideas, Selo rebranded in order to fully embody their central ethos and simplify how they work with architects, developers and contractors. Simplicity and innovation are their key drivers in addressing the needs of the construction industry, from specification to installation.
A vision of distinction
Having grown rapidly since 2007 and worked closely with industry experts on the UK's most prestigious projects, this forward-thinking company is in a position to make a difference to their customers.
'Our mission is to help our clients create contemporary and functional interiors through the products we provide, our expertise, and our experience of working with architects and designers,' says director Hans Purdom. 'Selo has been created to help simplify the whole customer experience.' Selo's brand promise, and the underlying core values, are outlined in a short video below.
The Selo approach drills down into the details of functionality and indulges a purist's love for a pristine setting, while upholding the aim of simplicity. The Enigma pocket sliding door and Quadra riser door system have been completely overhauled in line with this new vision, with a sophisticated, easy-to-install construction for each design. Selo will continue this process of simplification in the coming months by streamlining the remaining product ranges.
The floor-space challenge
With space at a premium in crowded urban centres, products that maximise space - such as Selo's Enigma pocket sliding door - have high appeal. We understand that taking advantage of every square inch of floor space is important for each architect's blueprint, to ensure people enjoy their office or home setting, says Hans Purdom.
For instance, a standard hinged door is a classic space-hogger, using 1.6 square metres to swing open, and taking up valuable floor and wall space. The Enigma pocket sliding door, which is incorporated into the adjacent wall, is the optimal space-saving solution that is simple to specify and install. Each kit suits a range of doors, has one code and is available in all three frame types (concealed, visible and shadow gap). Bespoke door sizes are fitted on site, with no extra cost or lead time, and installation is based on a studwork-partition configuration.
The sought-after benefits of the Enigma design mean it is used in a range of projects, including premium developments such as Roman House, a landmark building in the City of London, refurbished by the Berkeley Group to offer 90 luxury apartments. The architects, The Manser Practice, have created the feel of a boutique hotel, through premium materials and an outstanding level of design and craftsmanship. Matching superior function and appealing aesthetics, Enigma doors enhanced the sophisticated look of each interior.
Perfecting office space
Unsightly riser doors and service cupboards are also targets for Selo's perfectionist approach. The award-winning architects Buckley Gray Yeoman, known for their innovation, worked together with the Kier property group to renew the St George's Court office building in New Oxford Street. Selo's Quadra design, with fully concealed doorsets and clean lines, helped to achieve a modern look in this premium office space.
Supplied pre-hung and fitted with ironmongery, the Quadra steel doors were quick to install, which assisted the work schedule. Corridors, landings and other access areas match the standard of the rest of the interior with wall surfaces that have a consistent, high quality finish.
A new chapter
Increasingly the supplier of choice when it comes to achieving appealing contemporary interiors, Selo is growing exponentially. As a result, the company recently moved to its new 10,000sq ft premises in Houghton Regis, Bedfordshire. The headquarters acts as a central spoke for distribution from the three other factories, as well as housing the assembly of some of the products.
'This will greatly assist us with our growth plans and also make us more efficient, which will help our customers to get the products faster,' says Purdom. A result of our continued growth, this investment is a key part of our long-term strategy, in supplying and servicing current and new customers, and heralds a new chapter for us.'
For more information about Selo, visit www.selo-uk.com
---