Saint-Gobain Weber's Low Dust Technology is now available in two more tiling products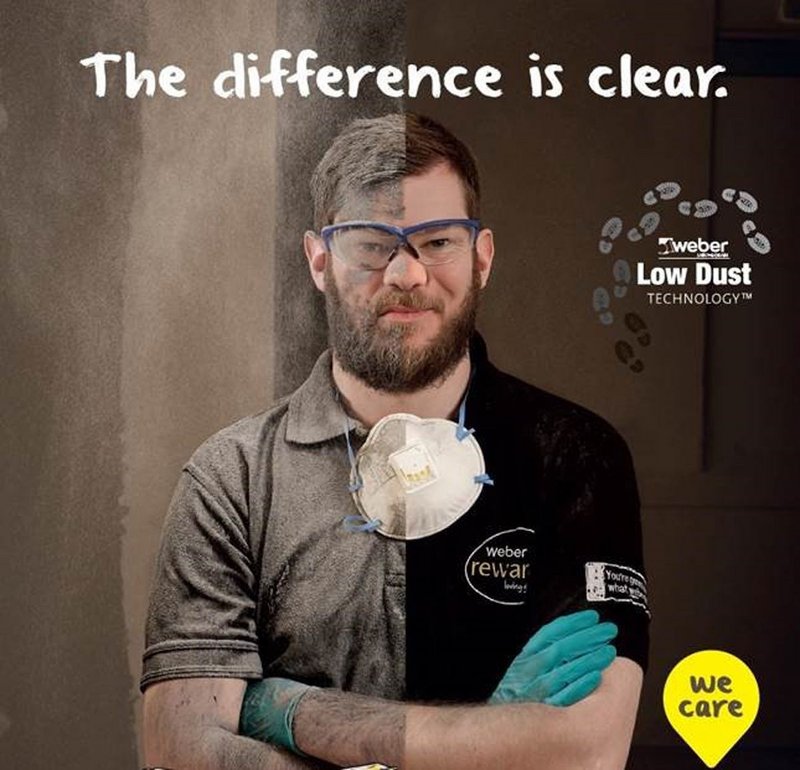 Low Dust Technology from Saint-Gobain Weber is an innovative, trademarked, advanced formulation that significantly reduces airborne dust created during the pouring and mixing processes when tiling.
Low Dust Technology was introduced to weberset rapid SPF almost a decade ago and more recently to weberfloor flex and weberset pro lite-rapid, without compromising the premium characteristics of the original products.
Since its introduction customers have benefited from a cleaner and more comfortable working environment with less post-application cleaning up and less waste.
weberfloor flex is a high performance, fibre-modified, cement-based, self-smoothing screed used for correcting irregularities on difficult surfaces such as concrete slabs, precast elements, wooden flooring and existing ceramic and rigid plastic tiles. It is also suitable for floating floors and floors with underfloor heating, and will cover flexible coverings, parquet flooring and certain floor paints.
weberset rapid SPF is a rapid setting, flexible, cement-based floor and wall adhesive suitable for interior and exterior use. Ready for light foot traffic and grouting after only two hours, it is available in light grey and white. It can be used to fix all ceramic, porcelain and natural stone floor and wall tiles. It is also suited to under-floor heating applications and on wooden floors that have been over-boarded with WBP plywood or a suitable thickness of cement or fibre board.
weberset pro lite-rapid floor tile adhesive is suitable for use on all solid substrates, including underfloor heating, and has a high polymer content which provides ultra-flexibility (S2), while maintaining a C2 bond strength. As the product contains lightweight materials it enables up to 35% extra coverage based on average usage of weberset pro lite-rapid versus other standard Weber tile adhesives.