ALUCOBOND increases variety of its surface finishes for aluminium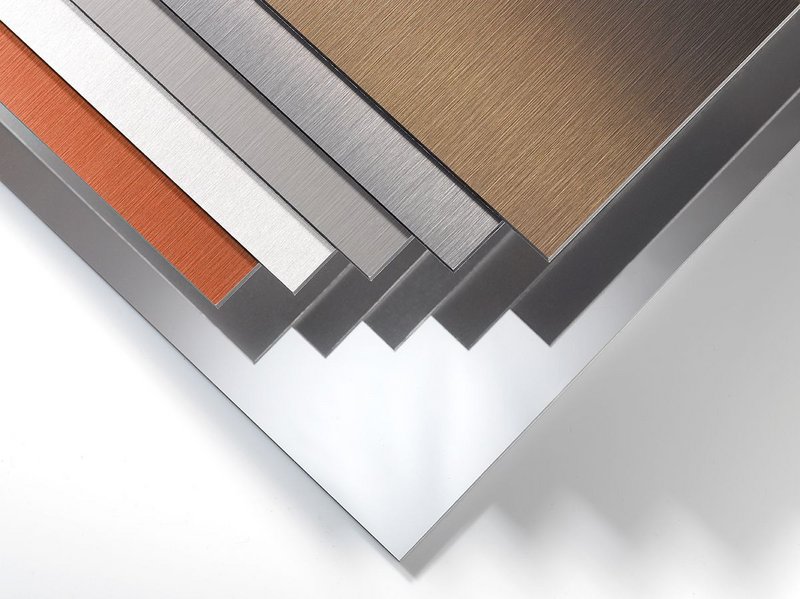 ALUCOBOND naturAL surfaces amplify the natural beauty and character of aluminium to enhance the design of architectural projects. The finely textured aluminium surfaces of the series naturAL PURE scatter light for a close-up visual effect, while retaining the look and lustre of smooth aluminium from afar. NaturAL FINESSE with its new surfaces Havana (medium gloss) and Manhattan is a subtle rapprochement to real metals without its inconvenients creating a refined metallic look. Both series are the ultimate cladding solution for achieving a sophisticated tone.
What's more, ALUCOBOND naturAL offers the same unequalled material properties for which all ALUCOBOND products are known: extraordinary flatness and rigidity, excellent formability, low weight and outstanding weather resistance. Surfaces are easy to clean and care for, unlike other metal sheets (ie. solid sheets with a brushed surface or real metals). Their weather resistance and corrosion behaviour are also superior. The series is available for ALUCOBOND Plus as well as ALUCOBOND A2. The former has been developed exclusively for the more stringent requirements of the fire prevention regulations in architectural products, meeting class B-s1,d0 according to European classification EN 13501-1. A2 on the other hand is the only non-combustible aluminum composite panel used in architecture that fulfils the European class A2 'non-combustible' (A2-s1,d0) pursuant to DIN EN 13501. Moreover, the entire cladding system has BBA approval (No 05/4214) and is therefore ideal for any building project in the UK or Ireland.