Thrive Architects' village hall at the Oakford Homes residential development in Thakeham features a standout Cupa Pizarras natural slate roof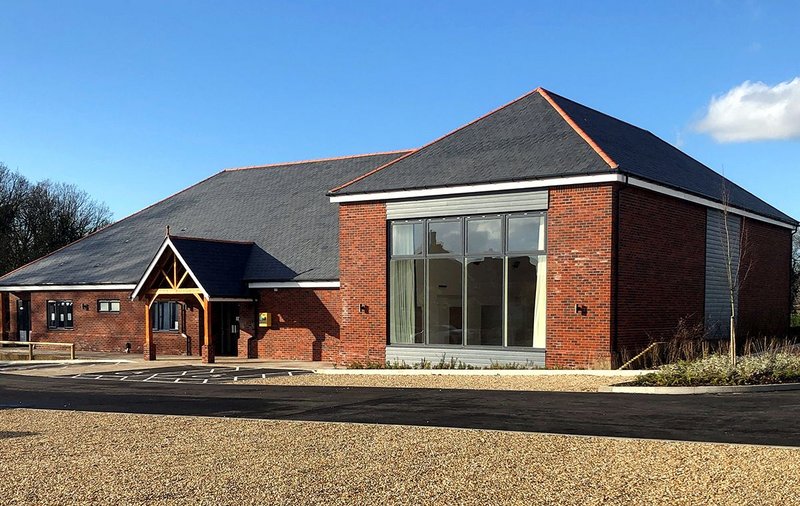 The village hall at Thakeham with Cupa Pizarras Cupa 12 natural slate roofing. The dark grey slate has thin laminations, a smooth surface and can be split to an average thickness of 3.5mm, 5mm and 6mm.
The new village hall in Abingworth Meadows, Thakeham, West Sussex, is part of a new housing and community facilities development designed by residential estate specialists Thrive Architects.
Slate stood out as the best choice for the building's 380m2 roof as it is a natural, sustainable and durable material characterised by its high performance. The natural slate product specified for the hall was Cupa 12 by Cupa Pizarras, a high-quality roofing slate that needs no maintenance and has a lifespan of up to 100 years. Its performance and appearance do not change with the passage of time.
An experienced team from NJS Roofing carried out the installation as Cupa 12 slates require experienced installers to adapt them correctly to the roof to ensure a uniform finish. The hall's standard detailed slate roof features rectangular slates alongside bullnose format tiles, which were intertwined into the design to create feature courses and add character to the building.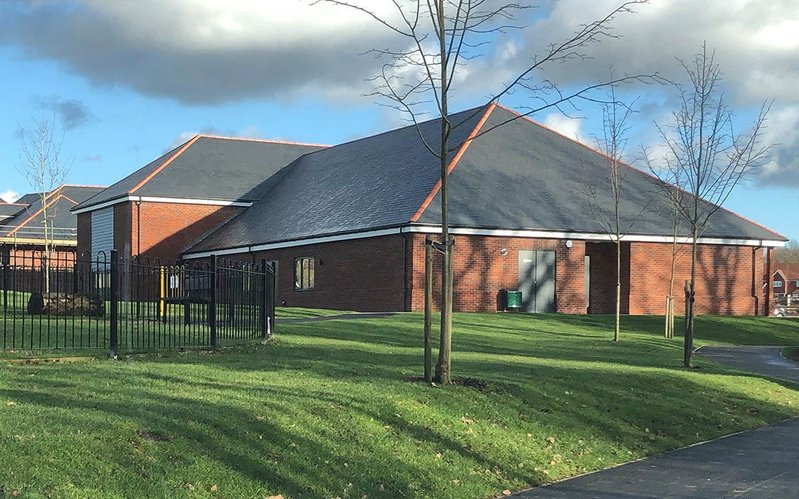 Thakeham village hall features Cupa 12 slate in rectangular and bullnose formats, but other designs are also available. Sizes range from between 20x15cm and 60x45cm.
For more information and technical support, visit: cupapizarras.com
Contact:
0131 225 3111
---