New colours, expanded product lines and an innovative tooling system are providing architects and specifiers with an increased range of customer-focused surface material solutions for design projects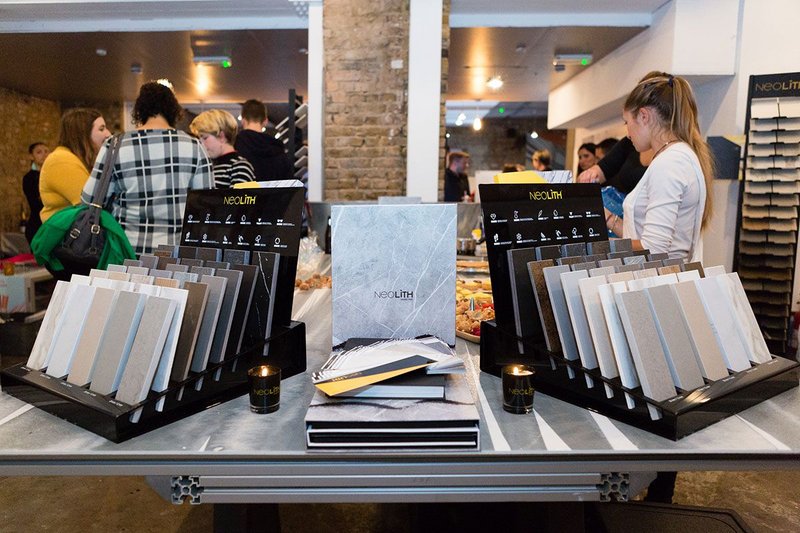 London Design Festival 2018: Neolith has been asking architects in London, Paris and Verona which of its prototypes they would like to see in production for 2019.
As fabricators around the globe aim to deliver sustainable projects with long-term value, surfacing companies need to be sure the products they are offering meet those needs.
Throughout 2018 sintered stone brand Neolith has been providing designers with greater access to eye-catching, durable and recyclable material with a series of industry developments.
1. Growing production, innovation and colour ranges
Neolith began the year with the launch of its fourth production line at its headquarters in Castellón, Spain. Increased energy efficiency in the manufacturing process has almost doubled the company's production capabilities in response to growing global demand.
Full steam ahead: Neolith began the year by launching a fourth production line at its headquarters in Castellón, Spain.
The new production line was accompanied by the release of Neolith Infinity, a landmark tooling device that allows fabricators to connect sintered stone slabs seamlessly by finely sharpening edges before levelling them. The device increases the scope for interior design creativity and was developed in response to a growing demand for longer worktops, invisible jointing and hyper-realism.
Four new colours have been added to the Neolith collection. The company has also expanded its 20mm countertop offering, which now includes 15 pattern options, bringing the range to 20 in total.
2. Choosing Neolith for key installations
Neolith sintered stone's high-performance qualities and broad range of products have been catching the eyes of designers across a wide variety of sectors. From vast hotel lobby floors in delicately veined Calacatta to urban landscapes with facades in industrial Iron Corten, applications have been prolific across the year.
Neolith continues to grow its presence in the healthcare, restaurant, fashion and retail markets, too, and is known for its detailed and accurate replications of highly sought-after styles and finishes.
3. Expanding a network of venues and showrooms
Neolith continues to develop relationships across different industries and directly engage with emerging audiences internationally with its roster of venues across Spain, Japan, Palestine, Singapore, the US and, most recently, the UK. Plans are also in place for three new showrooms in Milan, Rome and Düsseldorf.
By exhibiting its surfaces in all applications in welcoming and inspiring environments, Neolith hopes to capture the imaginations of people from all professions and walks of life.
4. Creating ongoing dialogue with customers
In September Neolith rolled out a programme of special events across Europe aimed at getting the creative juices flowing. From Maison & Objet in Paris to London Design Festival and Marmomac, the stone, design and technology trade fair in Verona, the company unveiled eight sintered stone prototypes for its 2019 collection, inspired by the latest trends in interior design.
Each event had a distinct character, inviting specifiers, architects and designers to view the products in numerous applications and to interact and network with one another.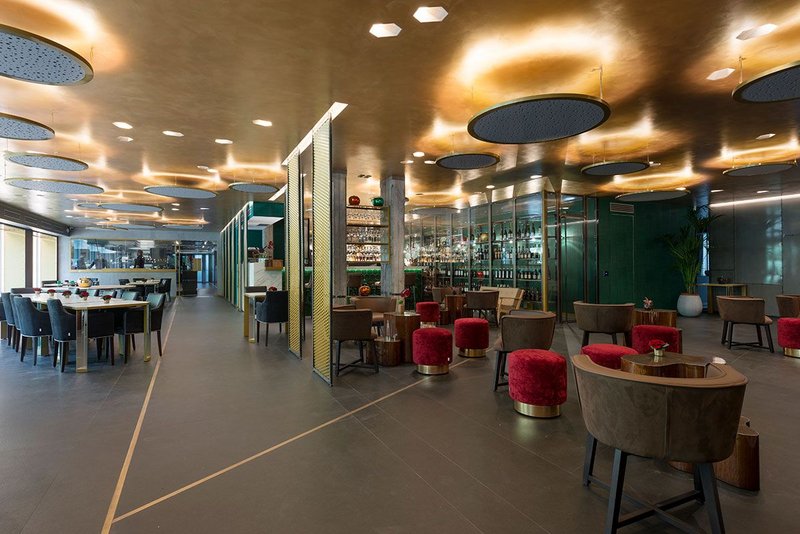 Milanese restaurant Il Lusso Della Semplicità showcases its Neolith Nero Zimbabwe flooring.
During Marmomac, Neolith launched Food & Roll, a mobile restaurant, bar and cookery school. With Verona as the first stop on a year-long European tour, the roving pop-up also appeared recently at furniture industry exhibition SICAM in Pordenone, Italy.
'The showrooms and events are key investments for us,' says Neolith's Mar Esteve Cortes. 'They give us the chance to interact with our audiences and hear their feedback, helping us focus our energies on what people really want.'
While aesthetic tastes change over time, the company is also keen to keep a close eye on what endures, 'and that largely comes down to high quality design and production', says Cortes.
For more information Neolith
Or contact info@neolith.com
---