Durable, hygienic and beautiful - Neolith Sintered Stone combines the best of natural materials with state-of-the-art technologies, making it the ideal choice for Milanese restaurant Il Lusso Della Semplicità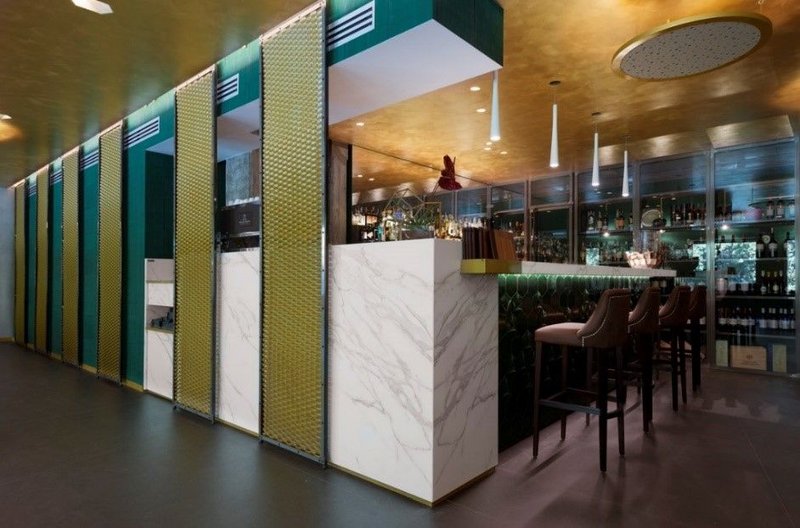 Il Lusso Della Semplicità bar worktops in Neolith Calacatta Silk and flooring in Nero Zimbabwe.
When Alfredo Canelli came to design the interior of chef Alessandro Borghese's restaurant Il Lusso Della Semplicità in Milan last year, he was keen to evoke the atmosphere of the golden age of the 1930s transatlantic cruise liner.
His material of choice was Neolith Sintered Stone and its versatility and character has allowed him to produce beautiful dining and entertaining spaces alongside practical working kitchens.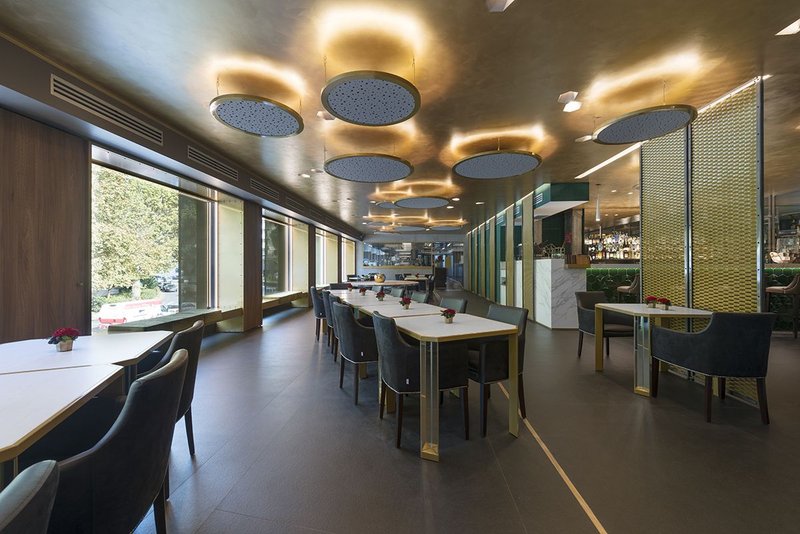 Main restaurant floor in Neolith Nero Zimbabwe with tabletops in Blanco Carrara BC01.
Neolith has been fitted in a broad range of colour options to create distinct identities for individual spaces across the entire 700m2 floor space. There is a mix of wood, marble, metal and granite-look designs, including La Boheme, Calacatta, Blanco Carrara BC01, Onyx, Iron Corten and Nero Zimbabwe.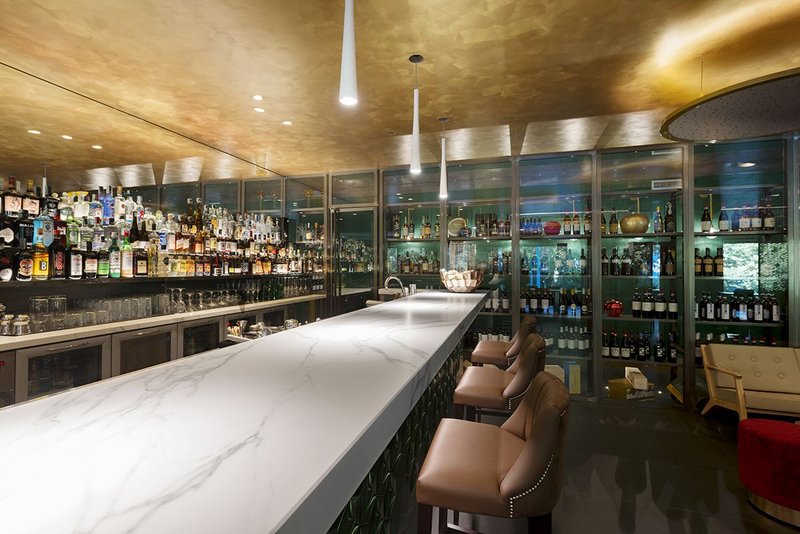 Seamlessly beautiful bar worktop in Neolith Calacatta Polished.
Neolith Calacatta Silk was specified for the bar worktops, a choice that is increasingly popular with professional chefs for its beauty and practicality. Calacatta was also used for the restaurant walls, bathroom vanities and stairs.
The product has practical applications, too. Neolith is easy to clean, does not scratch, stain or leave smells. It is so hygienic you could eat your meal off it - and the ability to work directly onto the surface with oils, vegetables, fruits, fish and meat without tainting the stone is an obvious plus for professional chefs.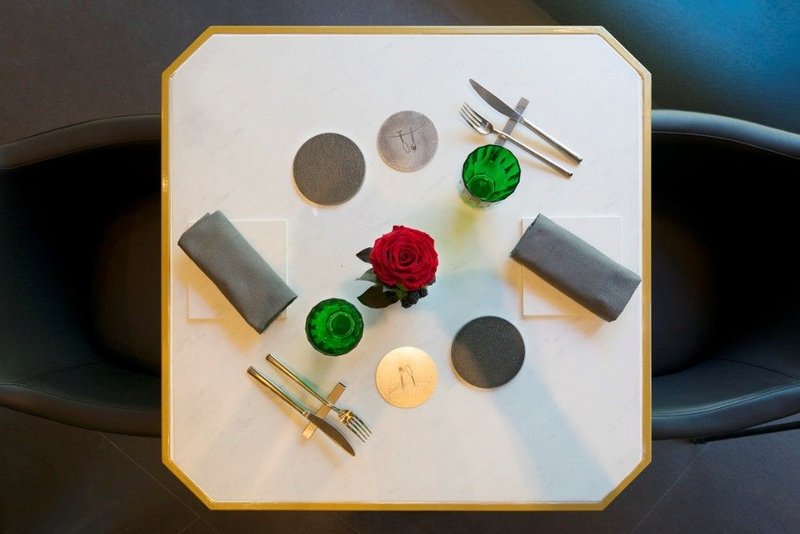 Restaurant tabletop in Neolith Blanco Carrara BC01 with bread plates in Nero Zimbabwe.
At Il Lusso Della Semplicità (or The Luxury of Simplicity) they even use small bespoke-cut pieces of Neolith for plating up bread and tapas-style dishes - a visually appealing way of serving food that has been a hit with diners.
Neolith is a natural, recyclable compact surface made of clays, feldspar, silica and natural mineral oxides with impressive resistance and durability properties. It has near-zero porosity, making it hygienic, easy to clean and impervious to chemicals.
It is wear, scratch and heat resistant, lightweight and easy to install, making it suitable for virtually every indoor and outdoor surface, including kitchen and bath countertops, furnishings, flooring and facades. Neolith is available in tile or slab formats and in satin, silk, riverwashed, natural honed and polished finishes.
For more information and technical support, visit www.neolith.com
Contact:
01279 454301
---