Fakro's latest innovation is a window designed to deal with constant foot traffic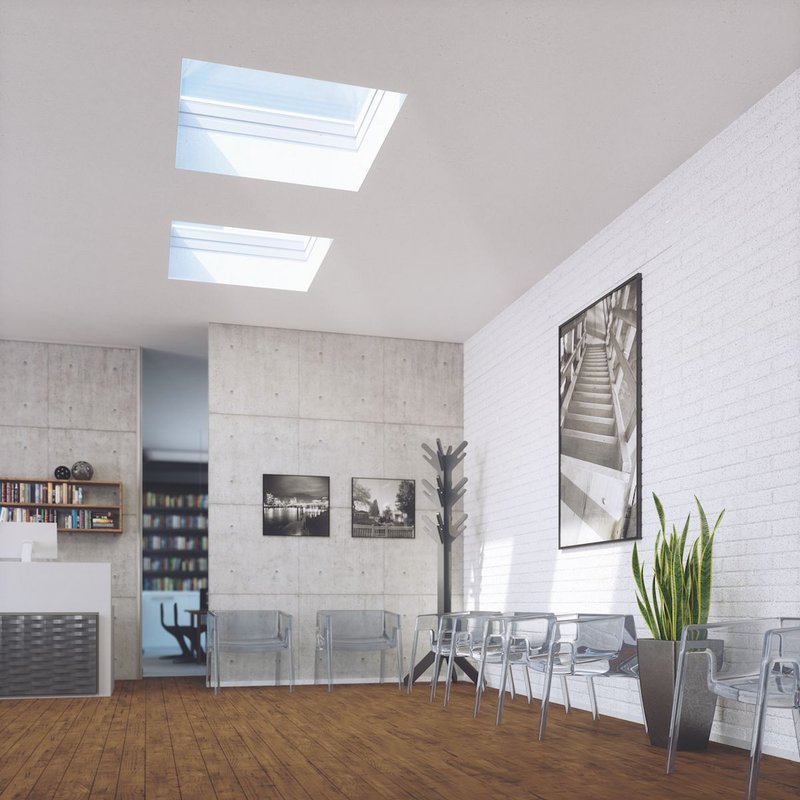 Fakro's range of flat roof windows brings choice and a distinctive visual aesthetic to such products for the first time. With the company's ColourLine, specifiers can also call for outer cladding to be in any RAL colour from the Classic Palette.
Thermally efficiency is common to all products. The DEC U8 domed window has a U-value of 0.55 W/m2K while that of the flat profile, quadruple-glazed DEF U8 is 0.76 W/m2K. Both can therefore be used in Passivhaus designs.
Fakro's latest innovation has a wear-resistant, anti-slip surface to take constant foot traffic. The DXW window has a strengthened sash, frame and laminated glazing which enable it to be fitted flush within the roofline. Its multi-chamber PVC frame is filled with insulation and it has a white inner surface. See it being put to the test at https://www.youtube.com/watch?v=YFUBSl3MfIA.
When projects involve upgrading rooflights, flat or domed profiles of the same style and construction are available in sizes to match those being replaced. For smoke evacuation, the DSF and DSC windows open automatically from all four corners to a height of 50cm.
The interior surfaces of frame and sash are all of white PVC, making them ideal for installation in bathrooms, wetrooms and kitchens.