SIMES has introduced a number of stylish and slimline fixtures that use the latest LED technology to combine minimalist design aesthetics with maximum energy-efficiency ratings.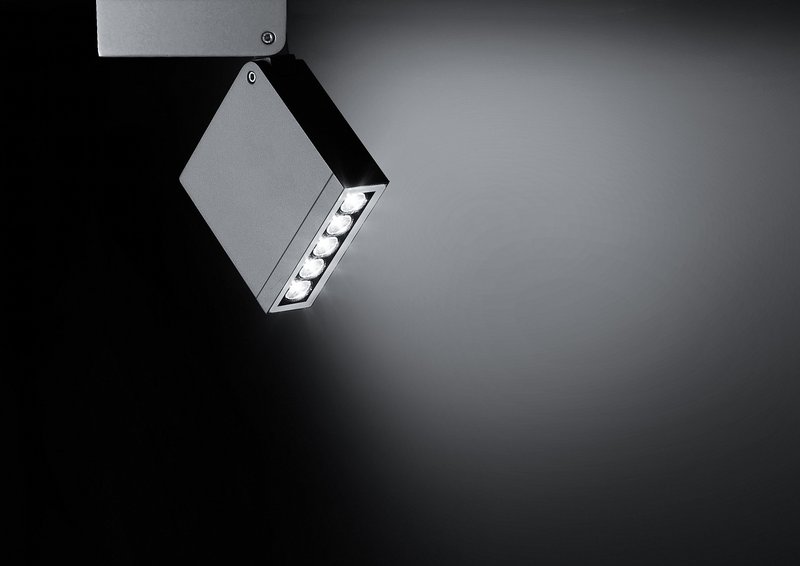 The manufacturers of superbly-finished exterior lighting solutions for parks, gardens, buildings, humid areas, swimming pools, fountains and pedestrian zones. SIMES announces the arrival of four new design collections; KEEN, SHAPE, REEF LED and LOOK. The collections add to SIMES' extensive existing range of architectural outdoor lighting solutions. The new collections are exclusively distributed in the UK through Concord.
KEEN represents a step change in the design of outdoor lighting projectors. A special double joint allows the projector to take infinite positions to create a variety of lit effects. The minimalist design makes it suitable for many architectural requirements. Available in two sizes, KEEN is engineered with the most advanced LED technology, which combined with different optical solutions, ensures a top performing, energy efficient set of light tools.
SHAPE creates uniform light around the outer edges of window frames producing charming lit effects on residential, public, historical and artistic façades. The small form, huge versatility, and high performance are typical characteristics of this product which is able to enlighten even wide openings with a minimum of energy consumption. The fitting uses a single LED and its inclination can be easily adjusted according to the different slopes of window sills, providing the capacity to create a range of attractive light scenes.
SHAPE won the prestigious Red Dot Award 2014 thanks to its high-quality design. This testifies to the SIMES heritage in research and development which has realized this innovative lighting product.
REEF LED is a range of bollards presented in three sizes, each one available in different optical configurations. Its innovative design and excellent light control allow for flexible solutions and applications. These fittings are suitable for the illumination of paths and walkways as well as for creating attractive lighting effects across landscapes and gardens.
The LOOK family, engineered to maximize the use of LED light, introduces a new way to light outdoor spaces. Research in LED technology allowed SIMES to minimize the size and design of the new shapes around more compact circuits. LOOK has an elegant rectangular body made of aluminum and glass, and can be mounted on wall or as a bollard. Available in six versions, two as wall mounted and four as bollard, LOOK answers many architectural design requirements by offering high quality and maximum lighting comfort.
To find out more about SIMES products available exclusively through Concord in the UK, visit www.concord-lighting.com