Architects are rediscovering that top quality solid hardwood floors are superior for use over underfloor heating as Junckers launches new textures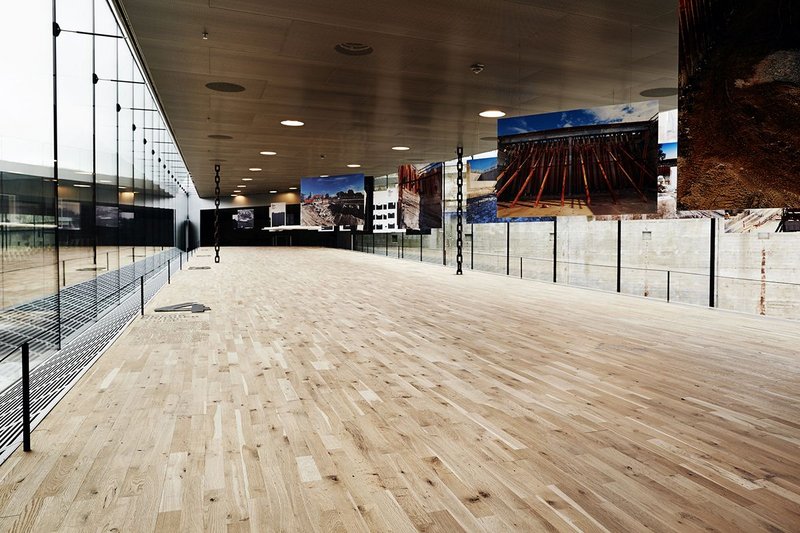 Solid hardwood floors are seeing a resurgence in popularity following performance related issues with some engineered boards. The common misconception that engineered boards are better for use with underfloor heating systems is flailing after discoveries to the contrary. Specifiers and architects are rediscovering that top quality solid hardwood floors with a low stable moisture content due to a carefully controlled manufacturing process are ideal for use over underfloor heating. Junckers floors have been tried, tested and approved by all major underfloor heating manufacturers, as well as the Underfloor Heating Association.
Adding to the growing demand are the new, textured finishes available in solid hardwood floors. Junckers now offers several floors finished with a specially developed hand-brushing technique, which removes the softer sapwood from the surface of the timber to reveal a prominent, raised grain pattern. The distinct 'worn' look gives the wood the patina of an aged, rustic floor while providing all the benefits a new solid hardwood offers – durable, easy to install and maintain, with an elegant look and low lifecycle costs.
Some of Junckers' most specified floors include Saw Mill Oak – a solid oak floor with distinctive, grooved transverse line marks created by a band saw finished grey or white-tinted oil or lacquer. Junckers textured solid oak was used in the award-winning Maritime Museum in Denmark designed by architecture practice BIG. A new addition to the range is Textured Black Oak, which is finished in a clear oil to achieve a very matt surface.
For more information and technical support visit: www.junckers.co.uk
Contact:
01376 534 700
---