Gentle surface smudges and imprints give Ceramiche Refin's Wide range contemporary appeal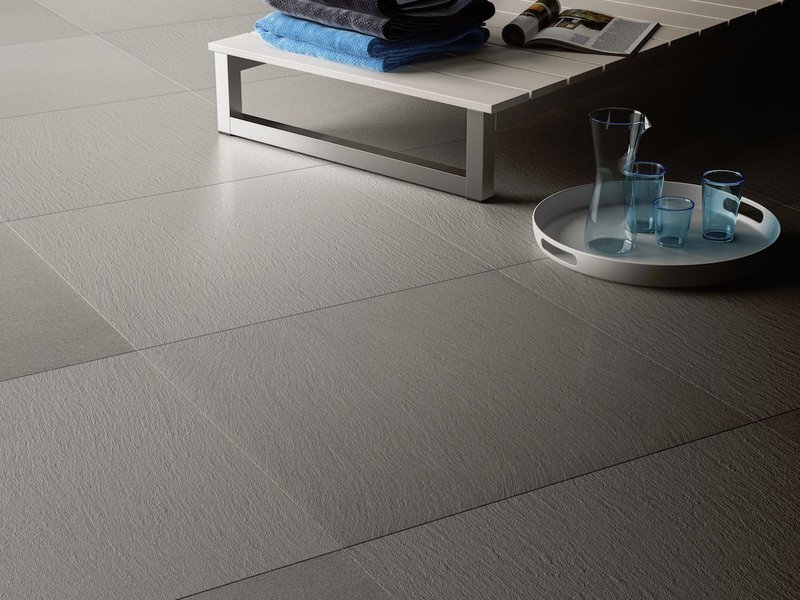 Wide Out2.0 in Steel Strutturato.
Wide, the latest collection from Ceramiche Refin, perfectly recreates the look and feel of natural slate flooring, with all the character you would expect from this material. Wide's gentle surface smudges and imprints give the range contemporary appeal.
The Decorative Sketch tiles feature lines and grids as if hand-drawn in chalk, complementing the surface texture and subtle colour variations of Wide. These are perfect for creating contrast and interventions in large spaces.
The Wide porcelain tile collection is available in a variety of sizes: 30 x 60cm, 60 x 60cm, 60 x 120cm and 120 x 240cm. The tiles are suitable for heavy traffic areas including receptions and showrooms as well as contract, retail or residential projects.
There are five colours in the range: white, two shades of grey, black and mud brown – both in the smooth version and the textured variant for outdoor use, plus two shades in the version OUT2.0.
Among the most significant features of Ceramiche Refin porcelain tiles are their high abrasion resistance, low water absorption and high tensile strength. Frost resistance and low maintenance add to the appeal of installing these quality tiles.
With over 50 years of manufacturing under its belt Ceramiche Refin is one of the world leaders in ceramic tile production, producing more than 6 million m2 of tiles a year. Its UK specification consultant is Massimo Sferrazza, whose contact details are below.