A special powder coating from Adapta Color gives campus newcomer the look of oxidised copper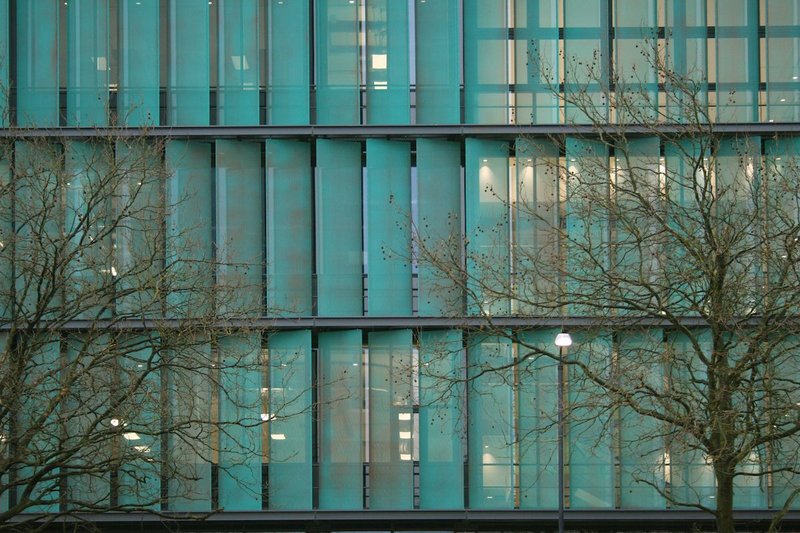 Sheppard Robson's new School of Life and Medical Sciences is a distinctive addition to the University of Hertfordshire campus in Hatfield, creating a new identity for the teaching of science.
In sharp contrast to the architectural style of existing buildings on the campus, which stretch harmoniously through the English countryside, the Science Building fully expresses its function through a maximum reduction of its elements. Yet the architect chose an 'emotional' coating for the facade, to link it to materials that resonate with local traditions. With the exception of the north elevation, the building's skin consists of a double facade with the external face composed of rectangular modules of drilled metal panels which also act as solar shades. The internal face is a glass parallelepiped with exposed steel stringcourses.
The distinctive colour of the drilled metal panels is obtained with a special powder coating from the Patina collection of Spanish firm Adapta Color, based in Peñiscola. Called Turquoise Cooper, the bicolour effect has a very material feel as it reproduces the effect of oxidised copper.