Satisfying safety standards, the NH2 cladding support system plays a major role in the aesthetic envelope of a building and provides added performance benefits.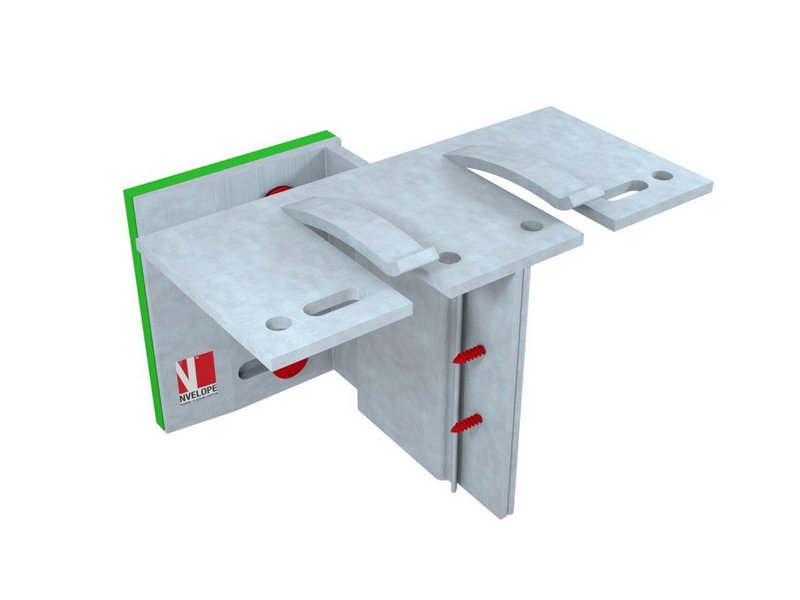 NVELOPE, the market leader in rainscreen cladding support systems, recently introduced NH2, a system that can be used to support vertical elements. NVELOPE's NH2 system is perfectly suited to new and refurb properties, where the external design is of high importance. The system is compatible with a number of façade designs, and allows these to be installed vertically.
The system can be secured on to steel frame, block work or timber substrate. Horizontal 'T' and 'L' rails can easily be secured onto the NH2 system, using NVELOPE support brackets and NH2 adaptors. The 'T' and 'L' rails can be adjusted at a level and secured using stainless steel screws in fixed and sliding points to allow expansion and contraction in the T or L rails.
As the NH2 system involves fewer fixings to the substrate and is a stronger system than the NH1 giving greater spacing between brackets, less thermal bridging is created. This provides designers with an environmentally responsible product with low U-value. NH2 tolerances for adjustment are 80 – 355 mm.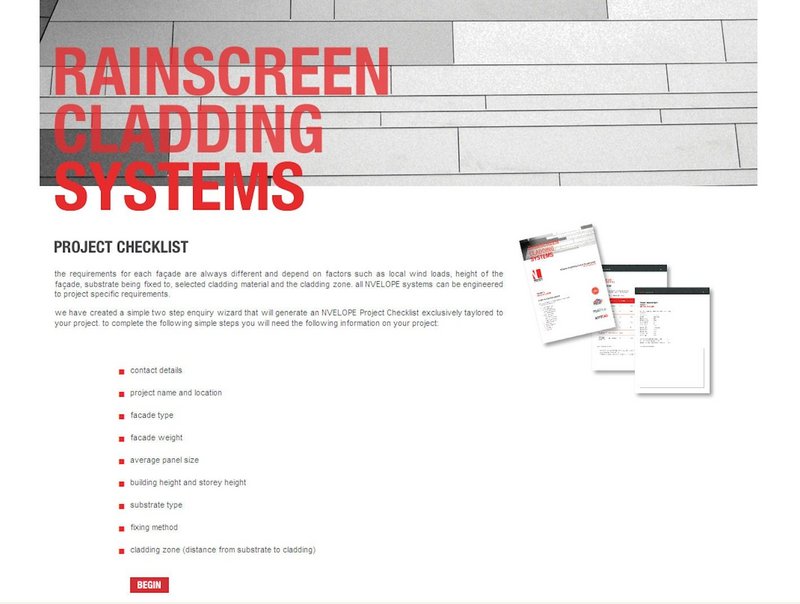 For architects who are looking to work with a product such as the NH2, NVELOPE offers an online Project Checklist design and pricing service, which provides a complete, project specific cladding solution for architects with a very fast turnaround.
Architects simply need to access the Project Checklist section at www.nvelope.com and complete the simple two step data entry process. This demands project information on façade type, façade weight, average panel size, building height and storey height, substrate type, fixing method and cladding zone. They can then submit this information together with their elevation and plan AutoCAD drawings. NVELOPE's technical support team will provide a full Project Checklist response detailing the static calculations and setting out information for the support system, thermal calculations and indicative m2 price.
Manufactured in the UK and developed using the highest specification alloys, NVELOPE products and systems are ideal for supporting a wide variety of façade materials.
For further information on NVELOPE visit www.nvelope.com
Get in contact via email at info@nvelope.com, on telephone +44 (0)1707 333 396 or connect on twitter at @NVELOPE_UK