Hydrorock is designed to deal with localised flooding and heavy rainfall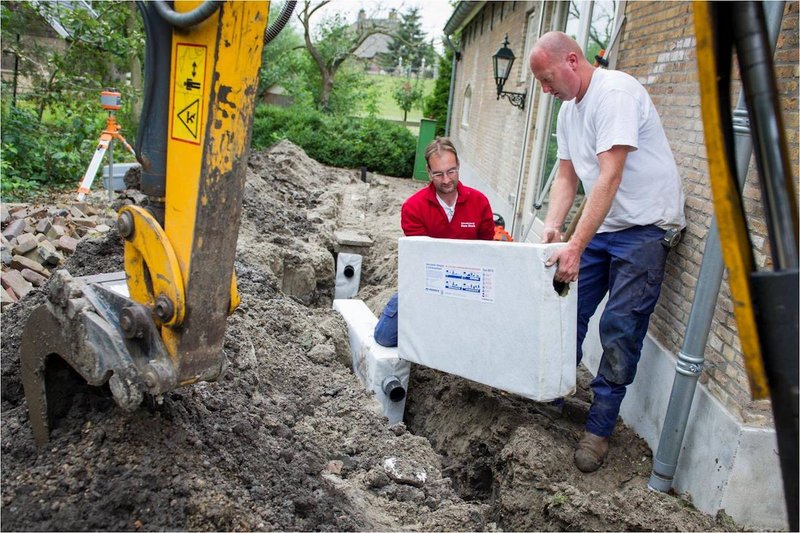 Hydrorock is a new type of rainwater buffer that collects and stores more rain and groundwater while requiring less excavation work. It has the largest lateral surface area on the market, providing better water absorption and more efficient drainage.
A rainwater buffer is an inexpensive solution that reduces the burden on the sewage system and prevents damp and water damage to homes and property. It is an ideal solution for water runoff for hard landscaped surfacing.
Hydrorock works in two ways. First, it collects and stores rainwater through a connection to the rainwater drainage system. Secondly, it absorbs excessive rain and groundwater, protecting the surrounding area and buildings against catastrophic flooding and water damage.
Filtering out any sand or acid, Hydrorock gradually releases all this water into the surrounding soil where it is used in the production of drinking water. By giving fresh rainwater back to the soil, it offers a far more efficient way of keeping our water fresh, drinkable and pollution free.
Hydrorock is made up of slender blocks, so you only need to dig a narrow trench to install them. This not only reduces excavation work, it also lowers the cost of removing the surplus soil. The blocks can be easily connected to form the right size rainwater buffer for a particular building or garden. The manufacturer says it is a flexible system that's fast and easy to install. Advice is available from Hydrorock's technical consultant Wayne Langford, using the contact details below.
For more information and technical support visit www.hydrorock.co.uk
Contact
0161 212 1618
07966222290
---