Flat woven carpet can improve air quality, reduce noise and bring comfort to school settings, as two case studies reveal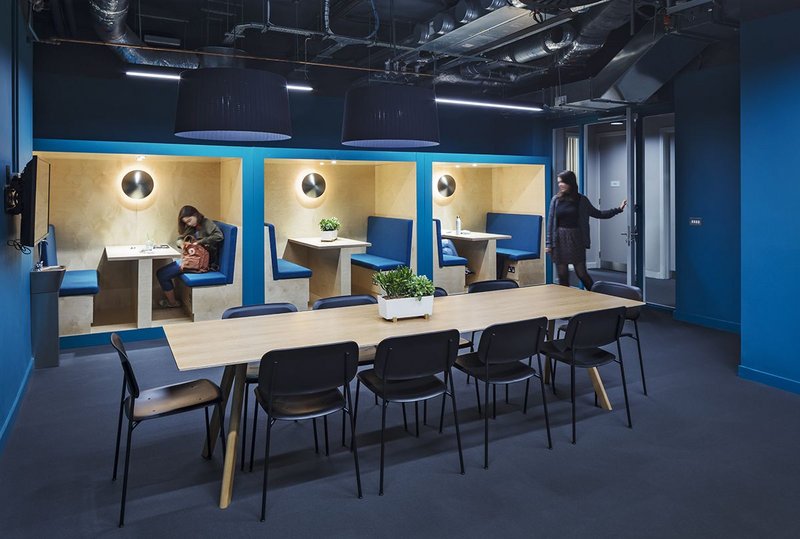 Southbank International School, London. Carpet was required in some of the communal break out areas, classrooms and corridors in a new campus.
Creating an environment that is stimulating, inspiring and welcoming is essential for schools and carpet is an important element to consider as it can positively affect student learning and teacher satisfaction.
Improving indoor air quality
According to the World Health Organisation, one of the biggest risk factors for an asthma attack is the inhalation of particles that may provoke the airways and, with an average of three children with asthma in every classroom, this is a major concern. Studies suggest that walking on hard surface floors disturbs more particles causing them to become airborne. In comparison, particles on carpet remain in the soft fibres until vacuumed away, resulting in less dust in the breathing zone.
Reducing noise
Carpet has a unique ability to reduce sound impact and research suggests it is 10 times more efficient in reducing noise than other flooring options. Background noise negatively affects learning, especially for young children who require optimal conditions for hearing and comprehension.
Adding comfort
Carpets can help create flexible learning spaces and increase comfort for students and teachers. Teachers stand for a large proportion of their time and carpet can increase underfoot comfort and reduce muscle fatigue.
The benefits of a Danfloor carpet
Danfloor has a range of carpets suitable for the education sector that offer:
• Class 33 heavy-use certification, the highest wear rating a carpet can receive.
• Up to 15 years' wear warranty.
• A and A+ environmental BRE certification.
• An impervious membrane preventing spilt liquids reaching the sub floor.
• Easy to clean and soil and stain resistant yarn.
For more information, technical support and to order samples, visit danfloor.co.uk
Contact:
0333 014 3132
---