... Norwegian wood? Forest power stations get unusual cladding
It's so good, in fact, that the Scandinavians are using it to clad their power stations. The Øvre Forsland hydroelectric power plant, deep within the mountains of Helgeland – a hiker's paradise just below the Arctic Circle – features a vertically banded facade of glass and the durable wood Kebony. The cladding is designed to reflect the vertical irregularity of the surrounding spruce forest and rock formations.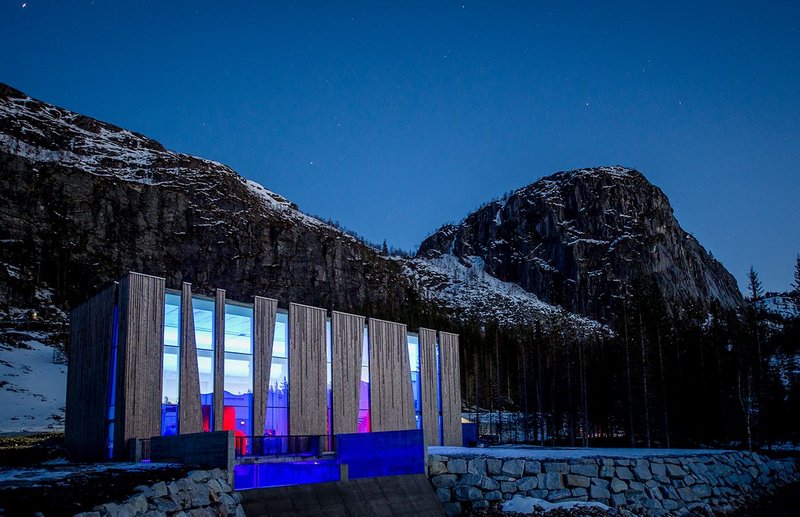 Designed by local practice Stein Hamre arkitektkontor, the 30GWh facility will power 1,600 homes. It aslo functions as an attraction educating hikers about hydroelectric power and giving them first hand experience of the various stages of power production.
Kebony is produced using sustainably-sourced soft wood species impregnated with a non-chemical treatment and heated under pressure to create a highly durable, maintenance-free product. It was chosen for its beauty, hardwearing qualities and sustainability, avoiding the need to source hardwood from endangered tropical forests.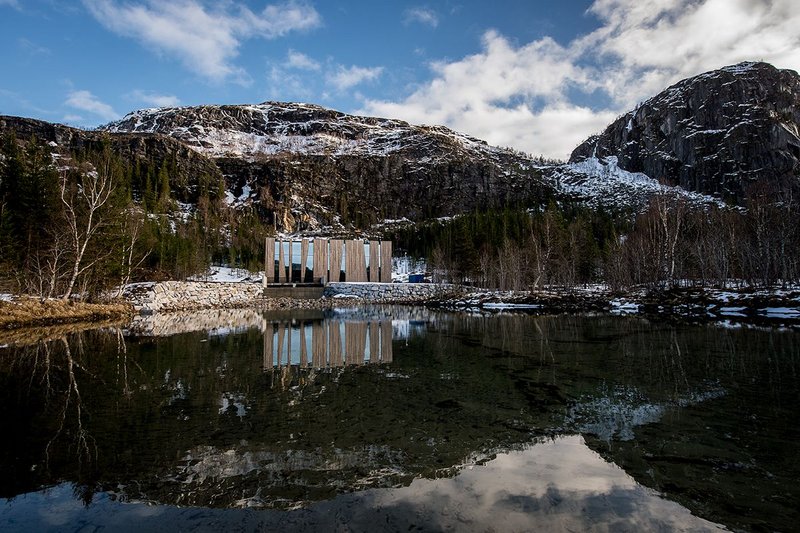 Robin Söderkvist, from Stein Hamre arkitektkontor, commented: 'The Kebony will gradually acquire a grey patina as it interacts with the elements. Its durability and low-maintenance characteristics lend the wood to remote locations.'
The power plant was commission by Helgelands Kraft, a large producer of hydraulic electricity for northern Norway. In 2008 the company started commissioning new hydraulic power stations with specific environmental credentials, committing itself to building facilities that fit in with their surroundings and act as an attraction and destination.