Alton Towers' captivating new lodges were made possible by Willerby Special Projects' modular building techniques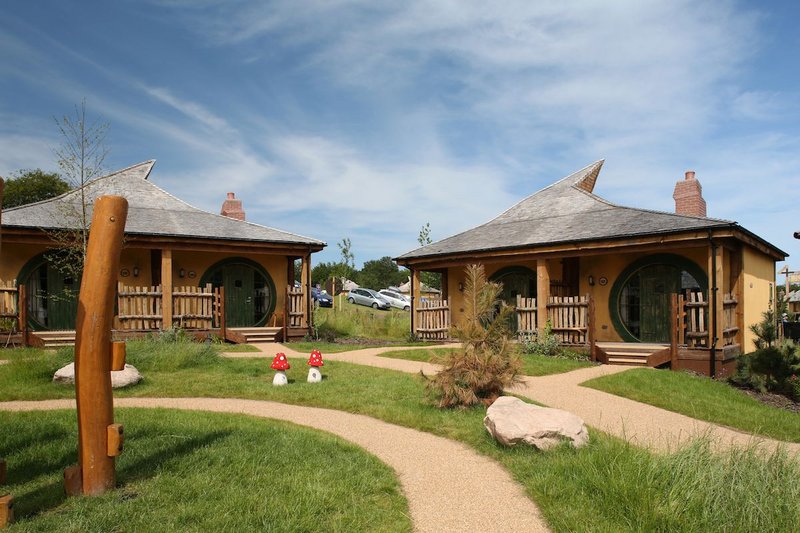 Willerby Special Projects has created a captivating experience for visitors to Alton Towers Resort by building 120 woodland lodges and a retail outlet to help establish 'The Enchanted Village'.
Merlin Entertainment Ltd commissioned Willerby to design and build the unique lodges. Visitors are spellbound as they pass through a round doorway of wood and glass into a cosy living area. There's room for a family of five with an additional bedroom and bathroom, and equal access accommodation is available.
The development of the lodges was fully modular to achieve maximum efficiency of construction. From the charming crooked cedar shingle roofs to the ledged and braced door, from the circular glazed entrance to the misshapen chimneys, everything was created to allow for speedy installation on site.
The roofs were particularly spectacular in demonstrating that manufacturing excellence, associated with the most sophisticated engineering, can deliver extraordinary results from ordinary materials. There was no need for scaffolding and there was a significant reduction in prelims.
Phil Parks from Willerby commented: 'Our work at the Enchanted Village has enabled us to elevate the Willerby Special Projects brand to the next level. It was a fantastic project to be involved with and helped us affirm our reputation in developing uniquely themed solutions. Our designs made the best use of modular building techniques while enabling us to improve our proficiency and the existing skill set of our team, which we can transfer across a variety of projects.
'The project has proven our ability to provide exceptional accommodation solutions across a wide range of sectors.'