GROHE commended as one of Germany's greenest companies in latest Sustainability Awards with its EcoJoy innovations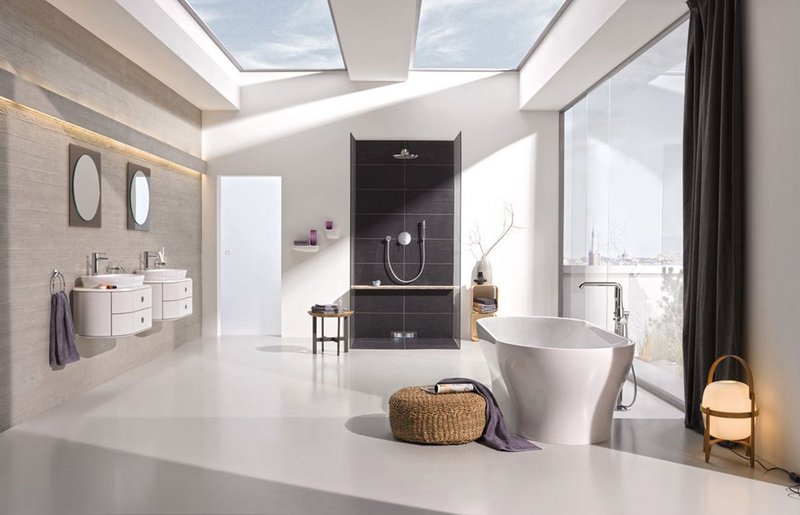 Essence range
GROHE has recently secured a top ranking in the German Sustainability Awards, achieving a top three ranking in 'Germany's Most Sustainable Major Companies of 2015' category. GROHE's innovative technology enables millions of people to use water and sanitary products in an environmentally sensitive manner. From kitchen to bathroom mixers, sustainability is a key message for the brand.
The innovative and eco-friendly Blue water system provides great taste and comfort through its three different types of filtered and chilled water – sparkling, medium and still. This makes carrying heavy bottles and journeys to the supermarket to load up on bottled water a thing of the past and saves up to 61.3% CO2 emissions compared to bottled water. As well as providing sustainable solutions within the kitchen, GROHE's EcoJoy technology, which is incorporated into a variety of bathroom products, reduces water and energy consumption. The GROHE Rainshower system, with its award-winning design, provides functional safety and reliability for the bathroom, while reducing water consumption by up to 50% in the shower mode thanks to the EcoJoy technology. GROHE's Essence range also features EcoJoy, which reduces water flow volume without compromising on performance. For additional energy savings, the small-sized Essence model is available with GROHE SilkMove ES technology to prevent hot water being used when not needed.
GROHE pride themselves on aiding the environment and, in 2011, GROHE instituted the GROHE Sustainability trophy to reward employee suggestions for sustainability improvements.
For more information and technical support visit: www.grohe.com
Contact:
0871 200 3414
---