Premier Loft Ladders' demountable metal and timber ladders open up storage and access with a host of energy efficient and fire resistant options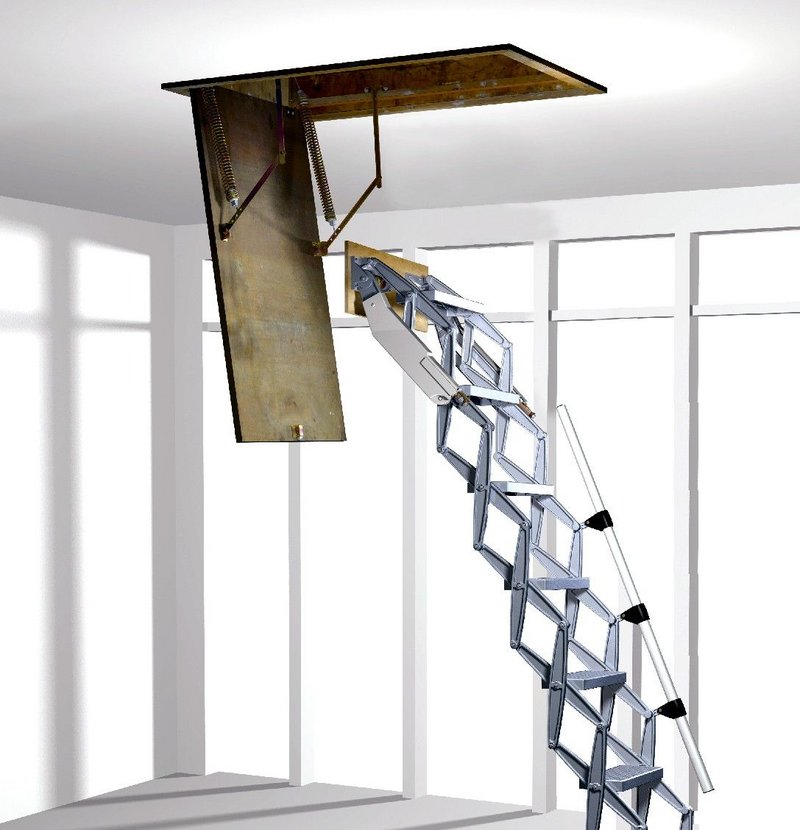 Elite ladder
More and more commercial businesses and domestic users are increasing storage space through the use of loft space, mezzanine floors and flat roofs. For homeowners, the loft is an ideal storage solution for both unwanted and wanted items, keeping them out of sight and freeing up space in the rest of the house. Many businesses use loft space and mezzanine floors for storage. While flat roofs are useful for plant, motor and boiler rooms. Whatever the application, access is paramount and loft ladders have proved to be the most practical and convenient access solution because, unlike fixed stairways, they take up no floor area.
The Premier Loft Ladders' range is specified by architects and designers throughout the construction industry for use in new buildings and refurbishments. The ladders lead the field in the domestic market. Our products, which are available with a host of energy efficient and fire resistant options, include four concertina style aluminium loft ladders – the Supreme, the Mini, the Elite and the Piccolo – together with a selection of 3-part folding and 2-part wooden ladders. CAD drawings for many products are available at www.premierloftladders.co.uk, with the Supreme and the Elite now also available as BIM objects on the website or at www.bimstore.co.uk.
The Supreme range is the most versatile, and can be offered with several options including a weatherproof roof hatch for flat roof access, 30 or 90 minute fire resistant casings, electrical operation, top operation and vertical access.
At Premier Loft Ladders, we offer a service to help architects, designers, specifiers and contractors choose the right ladder for their specific needs.
All we need to know is:
The floor to underside of ceiling height (or in the case of a suspended ceiling, the floor to underside of the suspended ceiling together with the suspended ceiling to underside of the 'fixed ceiling' height)
The hatch opening length and width
The distance from the underside of the ceiling (suspended or "fixed") through to the floor level in the loft or wherever.
We also have drawings available which indicate the likely touchdown point on the floor to ensure safe and easy access, for example, to avoid blocking a doorway or climbing on/off next to a stairway.