Estate meets sustainability goals with next generation Kingspan OPTIM-R insulation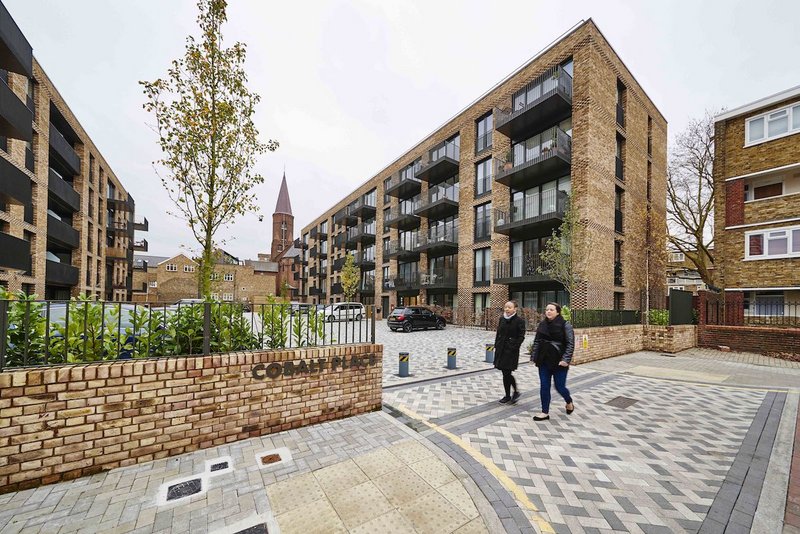 Sustainability was a fundamental consideration on Cobalt Place, with a range of energy efficient measures applied including Kingspan OPTIM-R Flooring System.

Credit: Lendlease
Cobalt Place, a new residential development in the heart of Battersea Village, offers a sustainable vision for multi-unit accommodation. The 100 apartment development is part of Lendlease's masterplan for the former Salesian College site in south London. AHMM Architects' energy efficient design includes 111m2 of the Kingspan OPTIM-R Flooring System.
Kingspan OPTIM-R panels use vacuum insulation technology to achieve optimal thermal performance. The panels, manufactured at Kingspan Insulation's site in Pembridge, are also rated 'Very Good' under the demanding BES6001 Responsible Sourcing of Construction Products standard.
Oventrop installed the insulation in conjunction with its underfloor heating system. The system comprises two layers of 40mm Kingspan OPTIM-R vacuum insulation panels with a 3mm Rubber Crumb underlay and a 3mm Geficell overlay. Kingspan OPTIM-R flex infill strips of the same thickness were then fitted around floor edges. Despite the slim build-up, the Kingspan OPTIM-R panels helped to achieve an outstanding floor U-value of 0.08 W/m2K.
Gavin Welsman of Oventrop comments: 'The Kingspan OPTIM-R team were excellent and even arranged site surveys and delivery. The panels arrived pre-sized to the buildings' dimensions and were simple to install, with no extra cutting or moulding of the flex infill strips required – ideal for the tight space and timescale we were working with.'
Kingspan 20-40mm thick OPTIM-R panels are the only vacuum insulation panels in the world to be certified under the independent BDA Agrément scheme, which is recognised by bodies such as the NHBC and LABC.