From Miami glamour to soothing shades of yellow, designers looking to get up to speed with latest colour schemes will find help at hand with Crown Paints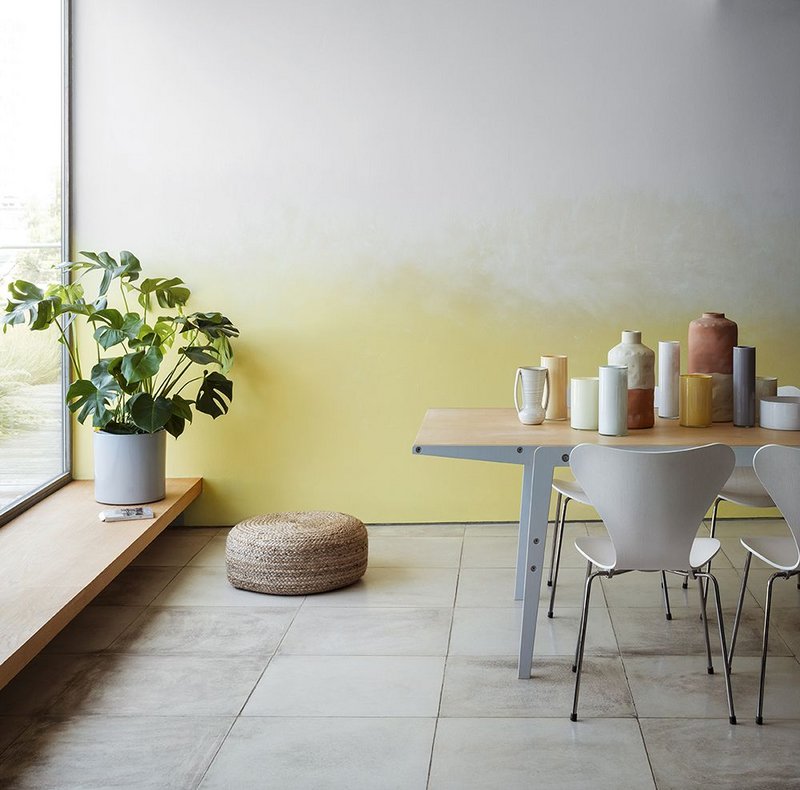 Crown Paints' new 'Stillness' colour collection in the Colour Influences range features soothing shades of yellow fading into architectural greys.
Colour Influences 2017 is Crown Paints' way of celebrating its love of colour - and the programme gives specification professionals useful insight into the shades which will shape professional interior and exterior environments in spring and summer this year. The Influences are produced by an expert panel, assembled by Crown, which joins forces to pinpoint the latest colour trends.
The team has used its knowledge and passion for colour to produce three stunning palettes, 'Stillness,' 'Fusion' and 'Free Spirit.' The colours are available in Crown Paints' high quality, professional brands, Crown Trade, Sadolin and Sandtex Trade, which are all crafted with more than 200 years of knowledge and experience.
'Stillness' is the first palette in the collection. Developed to induce a relaxed mood it features soothing shades of yellow fading into architectural greys, with the subtlety of water colours.
The second palette, 'Fusion' showcases rich, vibrant hues in a complex, ornamented design. Inspiration for this trend comes from marrying traditional ethnic design with bold colour, with multi-layering for a contemporary look using a patchwork of stencils and vivid shades.
The third and final palette 'Free Spirit' is a fun trend evoking a faded 80s Miami glamour. Combining coral and aqua tones it includes the use of quirky shapes to punctuate walls.
The Influences programme is one of a series of initiatives from Crown developed to support specifiers with colour. Accessed through Crown Paints' specification services, other services include bespoke colour scheming and a library of sector-focused colour books for environments including healthcare, housing and education. Exterior and interior schemes can also be completed using computer aided design - and for certain projects the Colour Services Team can provide face-to-face consultation.
Crown Paints also offers two CPDs on the subject 'The Role Of Colour In Buildings' and 'Colour In Education'. To see the latest colour trends and more information and technical support visit: www.crowntrade.co.uk and www.crownpaintspec.co.uk
Contact:
0330 0240310
---