Junckers introduces Hexparket by Carpenter & Hartmann, an intricate design formed from solid oak hexagonal staves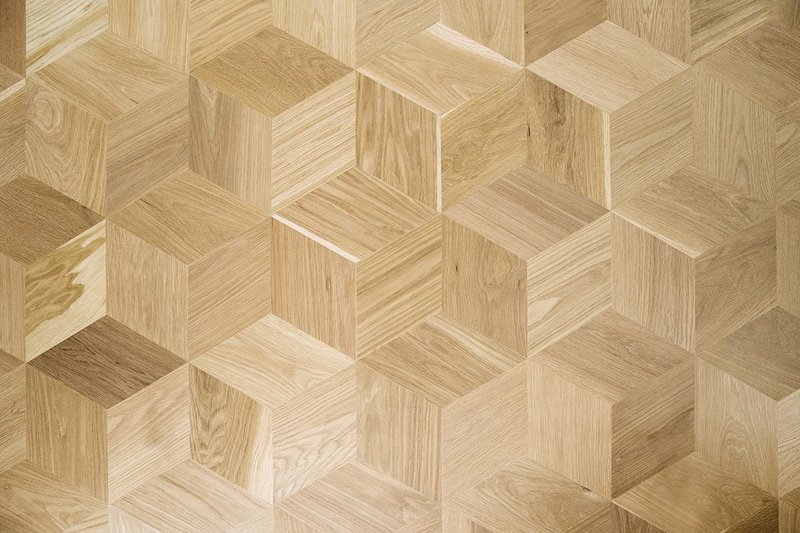 Junckers Hexparket by Carpenter & Hartmann.
Hexparket by Carpenter & Hartmann is a new parquet floor from Junckers. Hexagonal oak staves are laid to form an intricate design mimicking nature's own geometric pattern based on equilateral triangles. Made in 100% solid hardwood oak, the staves measure 370mm on all sides by 20.5mm thick. The staves have a groove on each side and an accompanying loose tongue is used in the installation process.
Hexparket is delivered with an untreated surface to be finished on site with either a lacquer or oil. Made in Junckers' most popular timber grade, Harmony, the floor has a natural appearance, few knots and some colour and structural graining variation between the individual tiles.
Oak is a hardwood species characterised by being hardwearing and is therefore very suitable for flooring. The wood has a warm and golden glow, an interesting grain structure and over time natural ageing gives the wood an authentic appearance. The graphic look and clean, sharp lines of the new Hexparket is perfectly counterbalanced by the natural beauty and texture of the timber, resulting in a lively, elegant floor.