It's a busy time for Paul Smith. Not only does he have a retrospective at the Design Museum coming up this Autumn, but he's just opened a new London flagship on Albemarle Street in Mayfair.
6a's shopfront for the new store is a curiosity in itself, full of diverse resonances and detail. This is nothing like the bland expanse of glass typical of so many a fashion emporium, laying bare its interior to all. Instead, the bespoke cast iron shopfront is more tantalising, recalling the traditional arcades of Mayfair while at the same time suggesting both woven cloth and Op-Art psychedelia in its pattern of overlapping circles. And if you look closely, you're rewarded by small images of a shoe, a bird and a cat within the swirls, hand drawn by Smith and cast into the facade.

Such attention to detail seems entirely appropriate for a client whose designs are renowned for their craftsmanship, as well as being typical of 6a's rich approach to composition.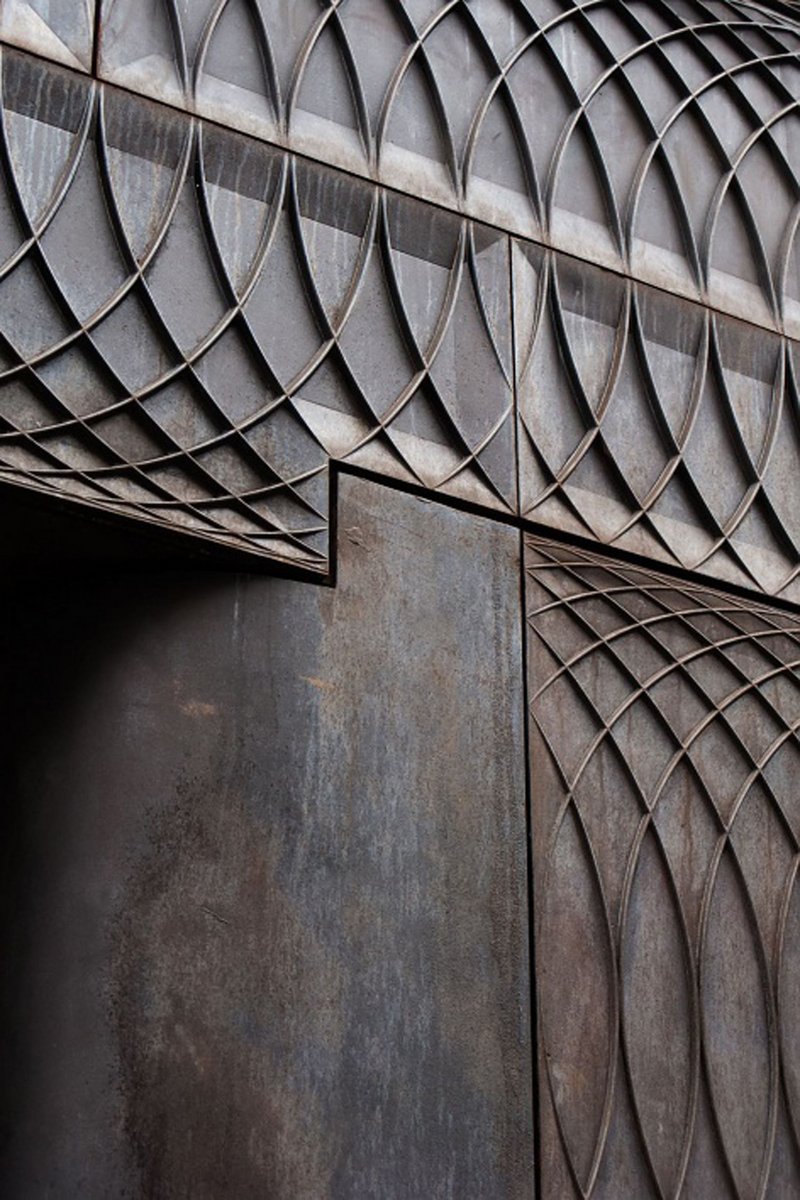 According to 6a's Stephanie Macdonald, the shopfront is deliberately a very specific response to the character of Mayfair, inspired by the plentiful cast iron of its streets – the railings, gratings and lamp-posts. This very traditional material is given a very big twist, with panels cast in an interlocking pattern that appears, when seen obliquely, almost woven, and transforming the character of the faux-Georgian building. Into this muscular relief are inset curved windows which offer a taste of what's inside, without revealing the entirety. But all is not as it seems – one of the panels is not iron but a hidden door of stained oak carved to match the pattern of the metal.

As the panels rise above the shopfront, they evolve into a solid balustrade set against the grey-painted brick. The cast iron step, hope the architects, will gradually become polished with use.

The interior – designed in-house – is pleasantly eclectic, full of textures and colour. But the real star of the store design is the shopfront, for being generous enough to enhance the character of the street, rather than just its own brand image.
---
Hello, My Name is Paul Smith is at the Design Museum from 15 November 2013 – 09 March 2014, Shad Thames, London
---