Concord expands its Mini Continuum range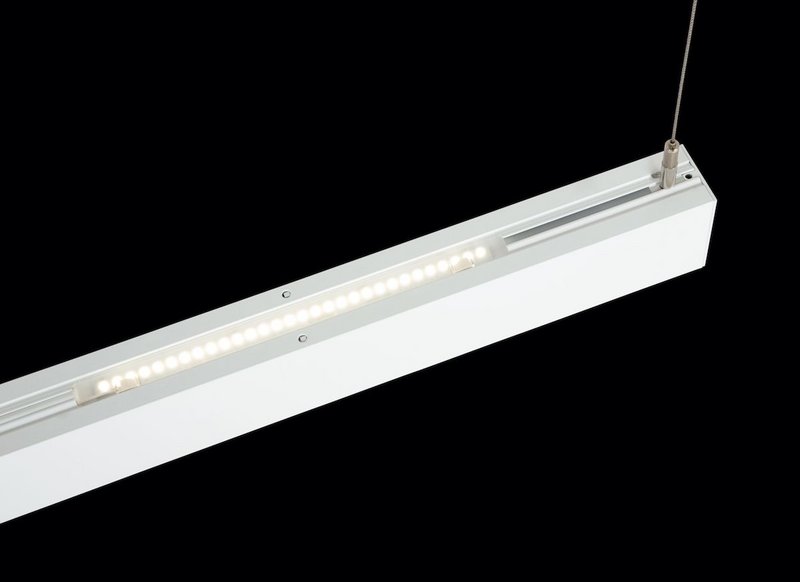 Mini Continuum II
Architectural lighting specialist Concord has combined form and function effortlessly with the launch of its new bi-directional Mini Continuum II LED luminaire. The Direct/Indirect model provides 65% direct and 35% indirect light distribution for the perfect blend of task and ambient lighting from a fitting profile which is the size of a credit card. The new model, with an efficiency of up to 93 lm/w, builds on the highly successful Mini Continuum luminaire, which is also now benefiting from more efficient LED chip technology.
The Mini Continuum II features an overall lit surface width of only 54mm, providing exceptional flexibility in positioning and a classic design. Offering continuous, highly uniform and yet discreet lines of light across walls and ceilings, the Mini Continuum II can be vertically and horizontally recessed or surface-mounted as well as ceiling suspended.
Available in a complete range of joinable LED modules, from 0.6m to 3.6m, Mini Continuum II offers a modular approach to providing continuous lines of light with clean, shadow-free light across adjoining lengths. Horizontal and vertical corner sections allow for changes in direction without breaking the continuous line of light. The luminaire comes with an outside trim detail for plasterboard ceilings or a trimless version for when a seamless effect is required.
'Concord strives to provide better lighting solutions by delivering on the true potential of LED technology and the new Mini Continuum II draws on the latest LED technology,' comments Neil Solanki, strategic business manager for Concord. 'The Mini Continuum II from Concord is the perfect synergy between size, style and efficiency making it the ideal luminaire for meeting rooms, corridors, circulation areas and libraries.'