The neat glass Monolith Plus sanitary from Geberit combines a colour glow at night and air purifier, making it ideal for hotels and high-end developments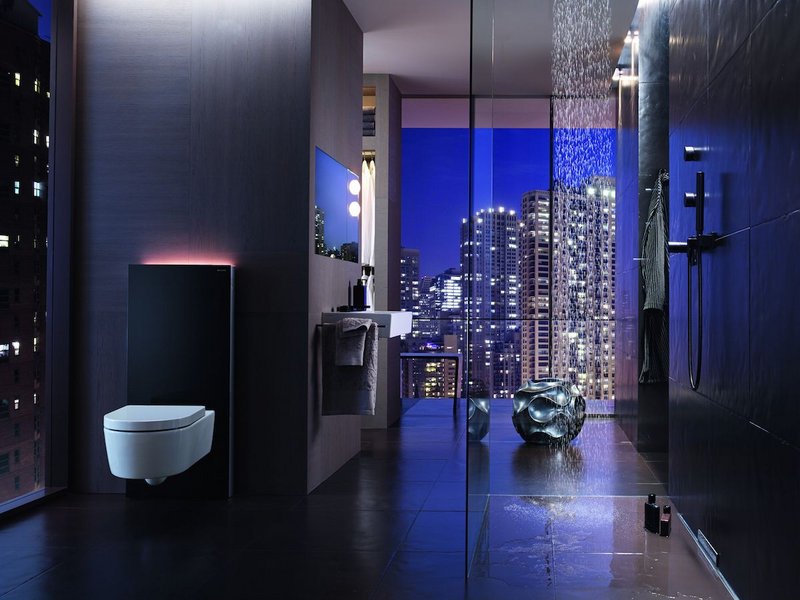 The Geberit Monolith Plus sanitary module features a sleek, elegant glass frontage which conceals all the necessary plumbing work neatly out of sight for a wall-hung WC, including the cistern and supporting frame.
A discreet and indirect ComfortLight provides a warm glow behind the module as the user approaches, perfect for avoiding the glare of an overhead light when using the bathroom at night, making it ideal for use in hotels or high-end developments.
Also concealed within the module is an integrated odour extraction unit, which purifies the air in the bathroom with clean, fresh air making it the perfect choice for bathrooms with minimal natural ventilation.
The Geberit Monolith sanitary modules are now even easier and faster to install. Complementary bidet and washbasin modules are also available to complete the look and come in a variety of colours including black, white, umber and newly available sand, perfect for natural limestone or travertine bathrooms.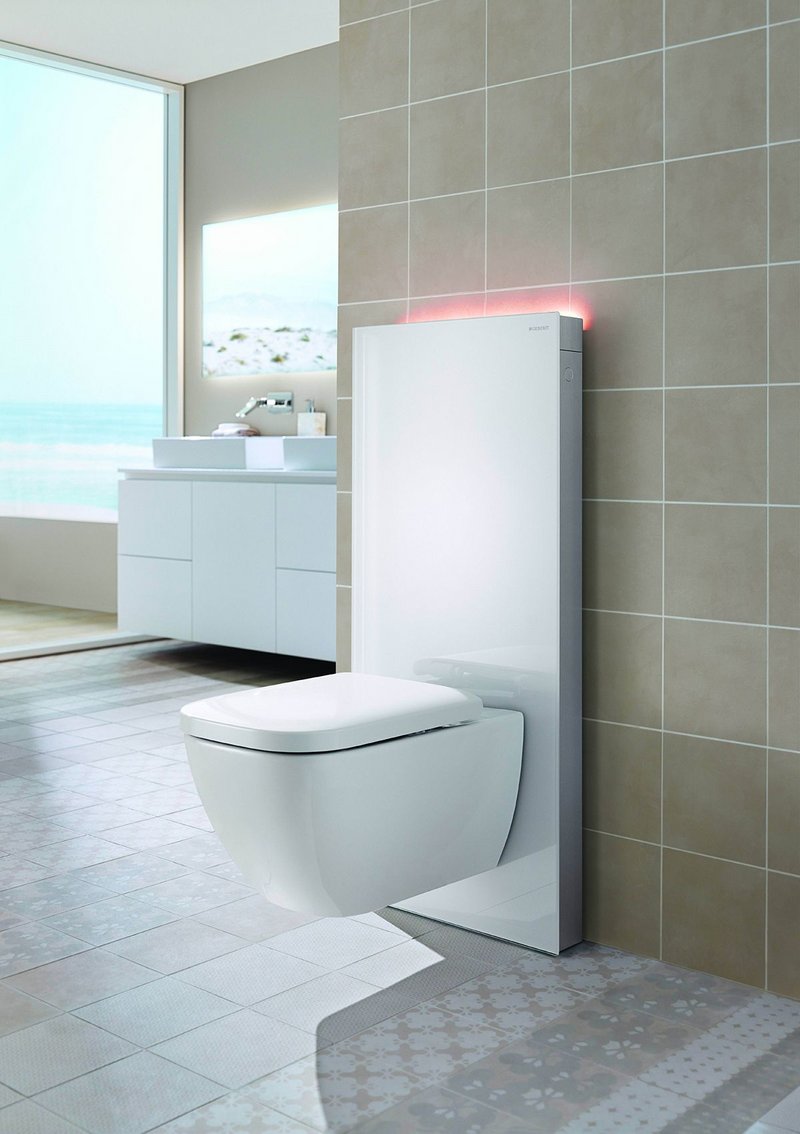 For more information and technical support visit: www.geberit.co.uk
Contact:
01926 516800
---