See the new Mumford & Wood Classic range at Vision Olympia London and join the NBS BIM seminar on 8 June at 12:30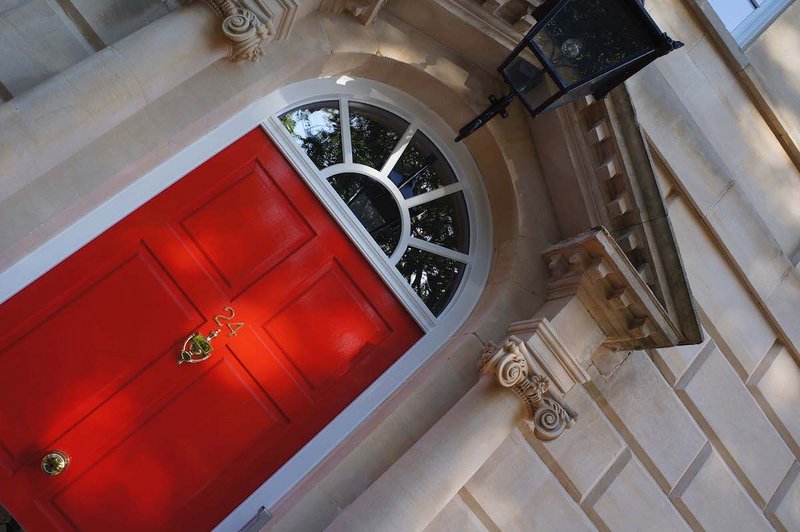 Mumford & Wood is pleased to announce the addition of a new timber window and door range designed especially for replacement projects in period buildings. The new Mumford & Wood Classic range, which will be on display at this year's Vision London, sits alongside the well-established, award-winning Conservation collection which provides a full suite of high performance double glazed windows and doors that satisfy the demanding performance specification for new build properties.
Mumford & Wood Classic windows and doors offer an alternative slim panel glazing system that effectively reduces sight lines. This is more in keeping with period aesthetics making the Classic ideal for window replacement and upgrade in heritage projects and those in conservation areas where planning restrictions may apply. These new made-to-order double glazed products are available with a choice of profiles and feature individual 12-14mm slim profile units with true bars and a traditional external putty faced finish. In addition to standard annealed float glass, the opportunity to achieve the authentic natural appearance of hand-blown glass, with reduced reflection, is possible with the options of Victorian sheet or Crown glass.
The high performance Mumford & Wood Classic windows feature Krypton gas filled panels that achieve a 1.9 W/m²K overall frame U-value, and a 1.5 W/m²K centre pane U-value, and there is a five-year warranty on the double glazed unit. A NBS BIM seminar will take place at 12:30 at Vision on 8 June for visitors to learn more.
Mumford & Wood manufacture in England from a state-of-the art facility in Tiptree, Essex. Products including the new Classic range are made from FSC certificated Siberian Larch, slow growing and dense, which is engineered for maximum strength and robustness. A perfect factory finished, paint-ready surface typical of fine joinery is achieved in preparation for three coats of spray applied micro-porous paint or stain while a dual colour option is proving popular especially in combination with a wide palette of heritage colours. Independent research identifies that these windows, which are made to the standards of the British Woodworking Federation Wood Window Alliance scheme, have a life cycle expectancy of up to 65 years and more.