Design for disassembly and asset tagging are key to ambitious circular design target, but supply chains will be challenged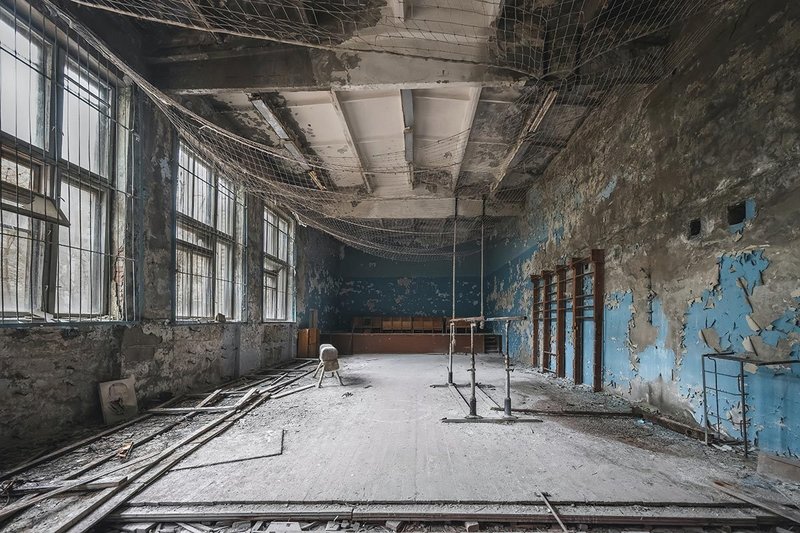 Interiors should be seen as libraries of materials that can live beyond the current building.

Credit: Mick de Paola/Perkins & Will
Architects Perkins & Will and Penoyre & Prasad have pledged to bake net zero carbon into designs of all office and commercial property fit-outs from this November.
The commitment will see the combined London practice offer, as standard, a net zero embodied carbon or circular design strategy up to RIBA Stage 2.
Furthermore, half of all projects will be designed to be 100% circular by the end of 2021 and by 2030 all projects will be 100% circular and able to demonstrate net zero embodied carbon through a Whole Life Carbon Assessment.
The strategy, set out in the manifesto Net-Zero Now, aims to support commitments made by many corporations and government bodies to slash their carbon impacts over the next 10 years. Microsoft led the way with a target, announced in January, to become carbon negative by 2030.
Interior fit-outs are responsible for 40% of energy in a building, according to data from The Crown Estates, due largely to the cycle of ripping out products and materials and replacing them every few years. Shortening lease lengths in the commercial office sector highlight the need for more circular solutions.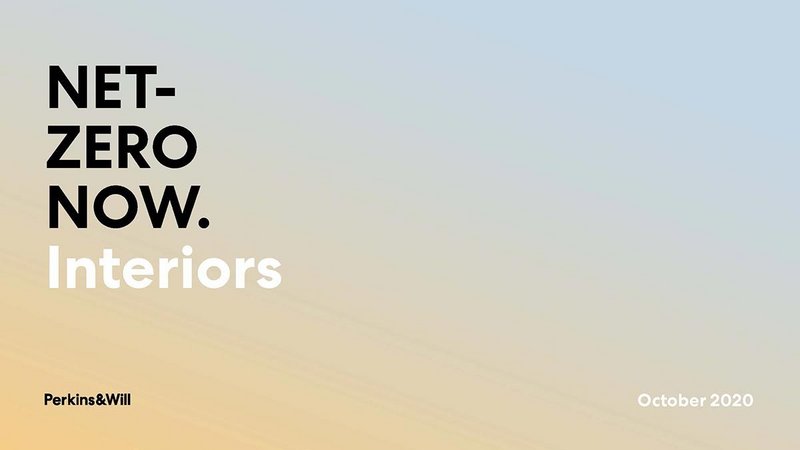 Credit: Perkins & Will
Adam Strudwick, principal, corporate interiors, at Perkins & Will, told RIBAJ: 'The industry needs to design schemes that have the potential to be reused in the future. At the design stage, we need to pin down what could happen to materials at the end of their life. It's about design for disassembly and seeing buildings as libraries of materials that can be asset-tagged, tracked and used again.'
The partnership is about to launch a consultation process with key contractors, subcontractors, and supplier partners to ensure that supply chains can meet the net zero carbon targets.
New methods of procurement are likely to become more widespread, said Strudwick, such as product leasing, and product buyback schemes whereby suppliers commit to taking back furniture or fittings for a percentage of the original cost to lengthen the value chain.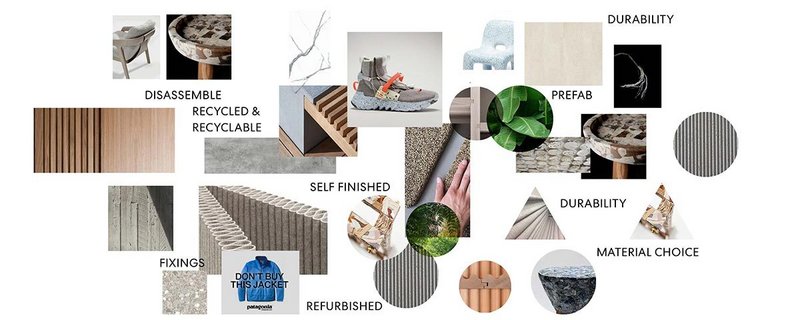 Collaboration across the supply chain will be key to delivering on net zero.

Credit: Perkins & Will
Clients will be challenged to consider the overall lifecycle of interiors, rather than just the value they deliver for a few years of occupancy. Steven Charlton, MD of Perkins & Will, told RIBAJ: 'Many of our clients are more than willing to go down this route, but others we will have to try and convince and educate ...we're going to start seeing clients with multiple assets, whether in one country or globally, carry out audits of their assets to identify what they can reuse on other projects. We will need to push the boundaries of design to ensure that interiors still look fantastic and meet the other targets we set ourselves."
The strategy coincides with publication of a new report which reveals that the technology and skills needed to achieve net or nearly zero energy buildings in almost every part of the world already exists.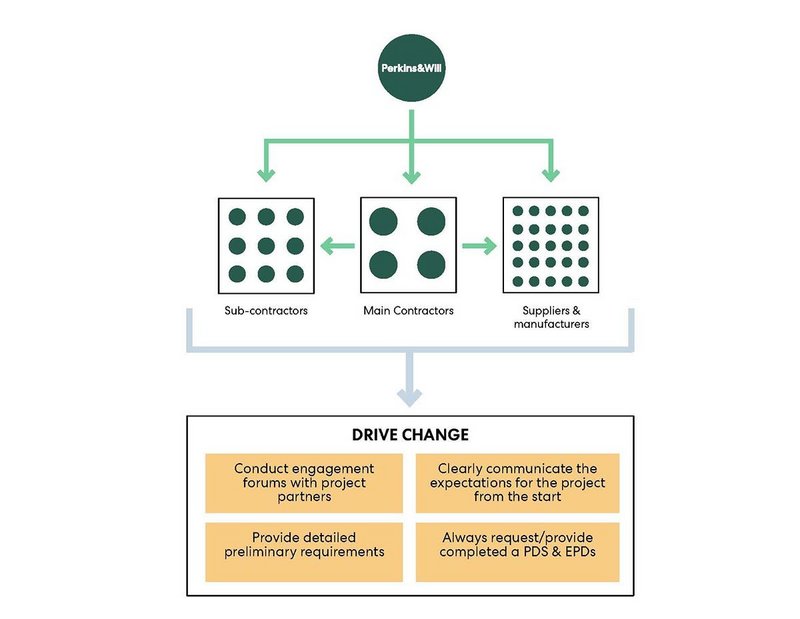 The manifesto aims to address the gap between organisations' corporate net-zero promises and the reality of their building stock.

Credit: Perkins & Will
The study, by construction experts and leading international academics, including senior members of the Intergovernmental Panel on Climate Change, found that buildings of all types could be delivered in both developed and developing countries and at similar costs to traditional alternatives.