Having working together now for more than 25 years and with the launch of the new Cape Cod and ME ranges, bathroom furniture manufacturer Duravit and French designer Philippe Starck are rewriting the history of design. Starck explains more.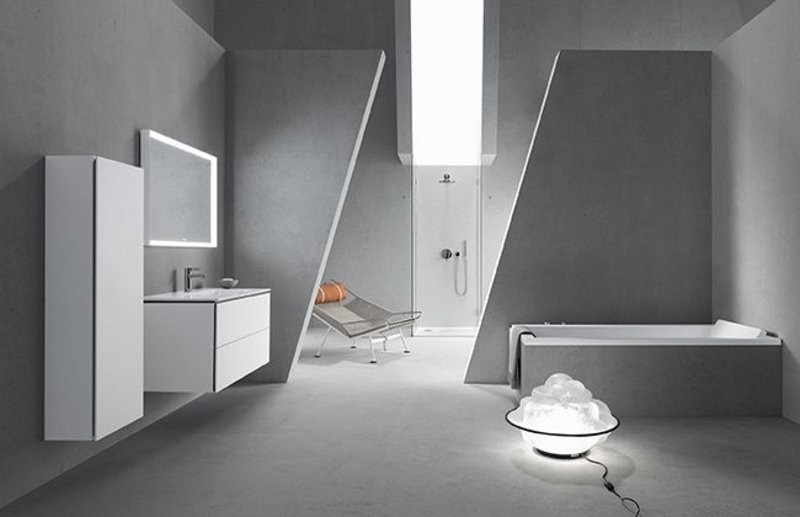 ME by Starck for Duravit
How much design does a bathroom series need today?
Design is important. Nowadays it's integrated as a normal component of society. In the end, apart from design, only authenticity and usefulness count. We can never save lives with design, but we can try to improve them. Making a pretty product is easy, but if nobody buys it, it's not interesting. The ideal is to deliver a good product at a good price. That's what we have achieved with the new ME by Starck and Cape Cod ranges.
Tell us about the concept behind your designs for Duravit.
I have used iconic shapes. Some people would call that archaic, but it isn't. The word archaic relates to the past, whereas icons refer to continuity in time. I step back and put signs in perspective; signs are cleaned by time, washed by history, and therefore comprehensive and universal across all cultures around the world. While we want quality and acceptable prices, we also want unique objects. It is important that the longevity of high-quality products is never questioned. A washbasin is part of a house, maybe for generations.
What was your original design intention for Cape Cod from Duravit?
We all dream of a hut on the beach where we can find driftwood and enjoy a simple life in the company of a loved one. I am lucky enough to have something like that. In the beginning, this collection was designed for myself - it was the most simple and perfect thing I've ever designed. Then I thought: what a pity I'm the only one enjoying it, so I asked Duravit to produce it on a larger scale.
How did you choose materials for the series?
First of all, it was about sustainability. We have returned to natural and durable fundamentals like ceramics and like wood. Then it was important to offer an imaginative choice of colours to give scope for individual ideas – such as light and dark wood. For the Cape Cod bathtub we also developed a new material called DuraSolid. It is surprisingly smooth, feminine and human to touch. DuraSolid makes it possible to create a sculptured bathtub with amazing light effects as well as a fine interplay between light and shadow.
What additional benefit has ME by Starck for consumers?
I asked myself: what do we all really need? Because everything we don't really need is useless, and every useless thing will become obsolete one way or another. The collection ME by Starck is about our true needs, about me and you ­- without any design gesture, any trendiness, any advertising effect. With the help of Duravit's engineers we focused on ergonomics, body movements, how water flows, how to have less dirt and how to clean. These seem modest requirements but done with fundamental and structural honesty they are incredible things.
Duravit was founded in 1817 and is based in Hornberg, Germany. It is a major supplier of bathroom ceramics, furniture and accessories.
Philippe Starck is a French designer known for his interior, product, industrial and architectural design work.
For more information and technical support visit: www.duravit.co.uk
---