Three sustainability bodies unite in aim to rationalise PHPP and SAP measurement methods to make it easier to assess – and build – energy efficient homes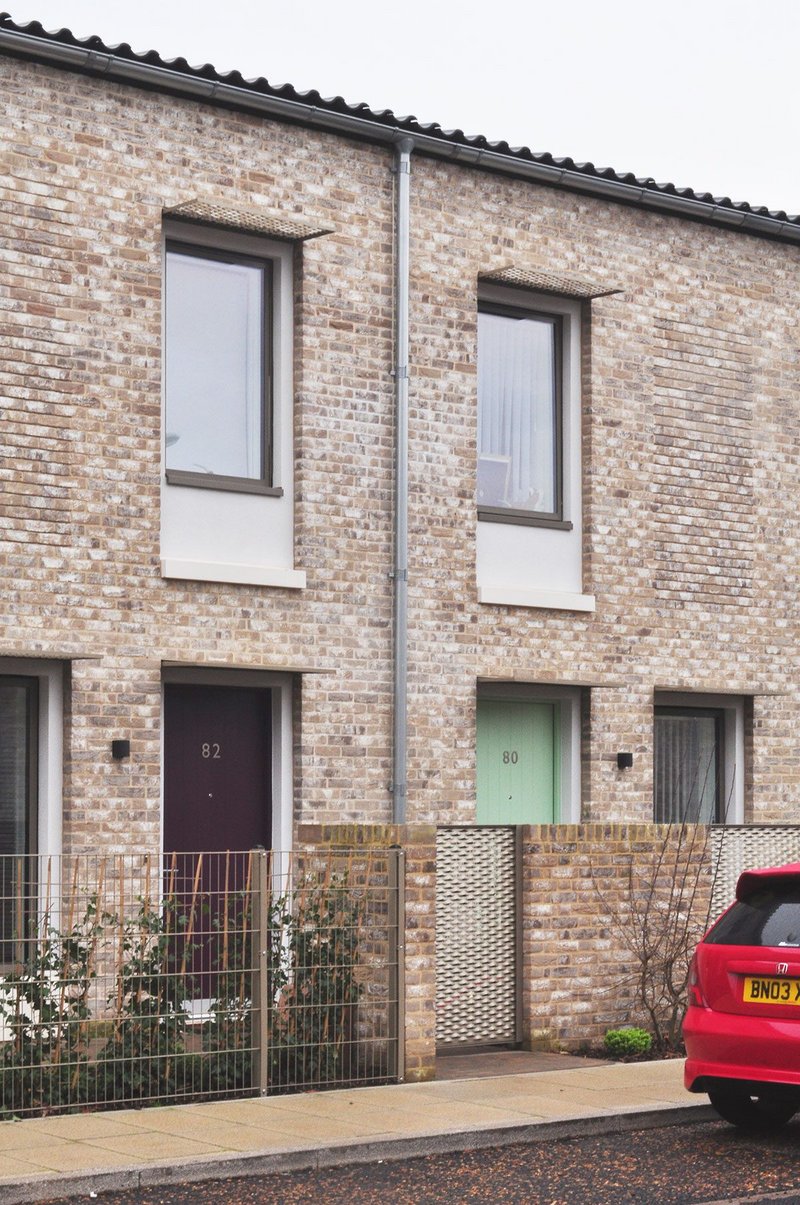 RIBA Stirling Prize-winning social housing development Goldsmiths Street in Norwich was built to Passivhaus standards.

Credit: Tim Crocker
A more accurate and standardised method of calculating domestic energy performance could be the outcome of a collaboration between the Passivhaus Trust, the Association for Environment Conscious Building and Elmhurst Energy.
The three organisations want to bring calculations and outputs from the Passivhaus Planning Package (PHPP) and the Standard Assessment Procedure (SAP) into closer alignment and plan to develop a proposal for government and industry to enable direct comparison between homes of any type or level of energy performance.
John Palmer, director of research and policy at the Passivhaus Trust, told RIBAJ: 'There has been debate for a few years over which of these tools is more accurate and which should be used for what purpose. The fact is, the underlying building physics model and the methodologies are very similar. We want to do some work to bring them together, so that calculations in each tool can be made interchangeably and the outputs are consistent so that people get a clear and unambiguous idea of energy use in a building.'
The proposed solution will build on the strengths and weaknesses of both approaches to energy assessment. One problem identified by the organisations is how SAP calculations are used to develop energy performance certificates, used by local authorities as a measure to drive energy efficiency.
The EPC and its supporting calculation provide an indication of energy cost, not of energy efficiency, and according to the Passivhaus Trust the methodology has failed to keep pace with the rapidly decarbonising grid.
Palmer explained: 'When SAP was configured to develop EPCs we were in the world of the Kyoto treaty and percentage reductions on 1990 levels of emissions. Back then electricity was around two and a half times more expensive than gas and resulted in two and a half times the emissions. Today, although electricity costs about the same, it has around half the emissions, yet the EPC energy cost calculation still penalises electricity as an expensive fuel, despite the carbon savings.'
SAP is due to be updated later this year as part of the review of Part L, but that is not a bold enough response, said Palmer: 'What's been proposed is a tightening of SAP and an updating of certain factors, but what needs to happen is a complete realignment of the way an EPC uses the outputs from SAP. As a calculation method, SAP does exactly what the government asked it to do, it's the way it's used in the EPC that is the problem.'
The solution developed by the three organisations will aim to clearly communicate key performance data for a property, giving equal prominence to carbon emissions, energy demand, running cost, and fabric efficiency. In addition, it will provide clarity on the specific energy use, whether for space heating only, regulated energy, or all energy use.
A common energy reporting process will be developed capable of being driven by either PHPP or SAP as the starting point, standardised units of measurement of a home's performance will allow for direct and fair comparison.
A leaner system could avoid some of the duplication currently experienced when designing low energy buildings, said Palmer: 'We would like to get to the point where we're not having to double up on energy calculations. If you're doing a Passivhaus, the SAP calculation becomes a bit of a formality; you're doing it for compliance purposes, but you pretty much know you're going to be more than compliant because the Passivhaus Standard exceeds building regulations. It will be really nice if we can take away some of that extra work so you just do one calculation or the other and the results are interchangable,' he concluded.