Tuesday 20 June 2023, 09:00 – 11:15 am
Join us for our PiP Offices and Workspace Design Webinar, on 20th June, when we will be examining award winning design for office developments.
Case studies from architectural experts will examine award winning office and workspace schemes from across the UK.
We will cover the latest products and materials and explore how collaboration between architects, consultants and manufacturers are helping create better designed, inclusive, inspiring and sustainable offices and workspace.
Featured speakers include:
Nicola Gillen, head of total workplace EMEA and Sophie Schuller, head of applied research, EMEA consulting – The Netherlands, Cushman & Wakefield, who will discuss case studies from their forthcoming book, Reworking the Workplace: Connecting people, purpose and place.
Ross Heffernan, senior associate, Faulkner Brown who will deliver a case study on City Hall, a new civic building at the heart of Sunderland's ongoing regeneration.
TBC, Waugh Thistleton Architects who will deliver a case study on 6 Orsman Road, a flexible timber office on the Regent's Canal.
Sponsored by: Oscar Acoustics, IQ Glass and CMD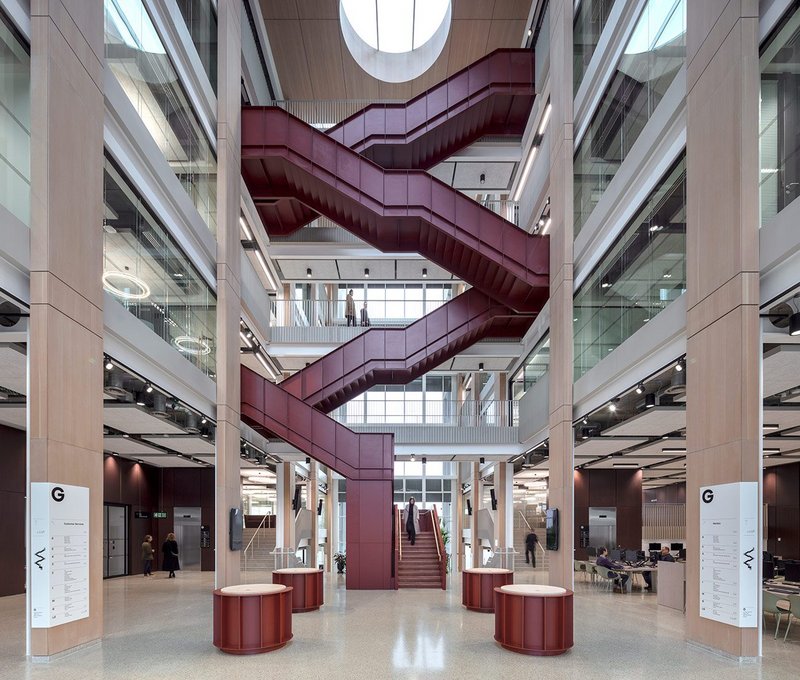 City Hall, Faulkner Browns Architects.

Credit: Nick Kane
Programme
Chair's opening remarks
Jan Carlos Kucharek, editor, PiP and deputy editor, RIBA J
Reworking the Workplace: Connecting people, purpose and place
Nicola Gillen, head of total workplace EMEA and Sophie Schuller, head of applied research, EMEA consulting – The Netherlands, Cushman & Wakefield, will discuss case studies from their new book, Reworking the Workplace: Connecting people, purpose and place.
Sophie Schuller, head of applied research, EMEA consulting – The Netherlands, Cushman & Wakefield
Workplace Noise – The Nation's Productivity Pitfall
Ben Hancock, managing director, Oscar Acoustics
Refreshment break
Case study: City Hall
Ross Heffernan, senior associate, Faulkner Brown
IQ Glass Bespoke External Façade Glazing
Emma Greene, commercial director, IQ Glass
Case study: 6 Orsman Road
Alastair Ogle, senior associate, Waugh Thistleton Architects
Miro for improved user experience, ergonomics and space saving
Stephen Roberts, sales director, CMD
Chair's closing remarks