Tuesday 5 December 2023, 9 am – 11:15 am
Join us for this RIBA Journal PiP Transport, Infrastructure and Warehouse Architecture Webinar on 5 December.
The seminar offers Case studies from architectural experts who will present a diverse array of projects showcasing innovative, sustainable and future-proof transport, infrastructure and warehouse architecture.
We will cover the latest products and materials and explore how collaboration between architects, consultants and manufacturers are helping create better designed, inspiring, architecture.
RIBA author speaker:
Sarah Featherstone, co-director, Featherstone Young Architects and co-founder, VeloCity
Case studies include:
Tower of Light and Wall of Energy by Tonkin Liu – a multi award winning, 40-metre tall biomimetic structure supporting and enclosing flues for a new low-carbon energy centre in Manchester city centre.
Charge Cars Stockley by Most Architecture – a RIBA award winning research and development facility, electric car production factory and business suite housed in a refurbished, single-skin metal warehouse.
Winchester Sport and Leisure Park by LA architects – a RIBA award winning new sports and leisure park that links the university, city council, local charities and the community and is designed to be inclusive and welcoming for all people.
Sponsored by: MSA and Tata Steel Europe
Programme
Chair's opening remarks
Jan-Carlos Kucharek, deputy editor, RIBAJ and editor, PiP
Gentle Radicalism - new approaches to growth in the countryside
Sarah Featherstone, co-director, Featherstone Young Architects and co-founder, VeloCity
Designing in Safety: your Fall Protection checklist
Stuart Pierpoint, specifications sales manager, MSA Safety
Case study: Tower of Light and Wall of Energy
Mike Tonkin, director, Tonkin Liu
Tea and coffee break
Case study: Charge Cars Stockley
Olga McMurdo, director, Most Architecture
Topic tbc
Stuart Ruddy, national business development manager, building systems UK, Tata Steel Europe
Case study: Winchester Sport and Leisure Park
Leigh Pullan, project director and Katie Winter, associate, LA architects Ltd
Chair's closing remarks and close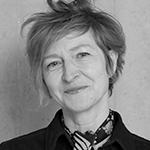 Sarah Featherstone
Co-director, Featherstone Young Architects
Sarah is an architect and co-Director of Featherstone Young, a practice with expertise in place-making and social engagement. She is also a member of VeloCity, an all-women, multidisciplinary team re-imagining the village for the 21st century, creating new homes and working environments in healthy and socially cohesive places. The VeloCity team are currently working on a pilot scheme with Blenheim Estate, large landowners in Oxfordshire, developing an emerging vision for connecting and growing villages around the palace and park by implementing a fine grain of cycling and walking routes and a more sustainable form of rural housing.

Jan-Carlos Kucharek
Deputy editor RIBAJ & editor PIP
Jan-Carlos is an architectural journalist and registered architect. He studied his part 1 at Canterbury College of Art and his architecture diploma at The Bartlett (UCL) and worked for five years at Foster + Partners. He took a parttime role at the RIBAJ in 2004 and continued working freelance at Marks Barfield, Hudson Featherstone, David Morley and Fourthspace architects. He became editor of Products in Practice (PiP) in 2013 and deputy editor of RIBAJ in 2021.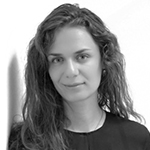 Olga McMurdo
Director, Most Architecture
MOST Architecture is a young practice based in Lambeth, with a wide range of expertise and experience; from civic and public buildings, to intricate residential projects, commercial space, micro-factories, and public realm. The studio has recently submitted a detailed planning application for multi-unit housing around a raised courtyard on Dalston High Street and is developing proposals for a multi-cultural spa in a historic building in Birmingham. Olga was recently announced winner of the World Architecture News Female Frontier Award in the Emerging Architect Category, and the studio has twice been shortlisted for the BD Architect of the Year Award and picked up their first RIBA Award in 2023 for Charge Cars Research and Development facility in Stockwell.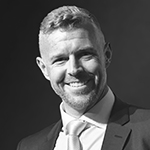 Stuart Pierpoint
Specifications sales manager, MSA Safety
Stuart is Specification Sales Manager at MSA Safety. With nearly 20 years' experience in the fall protection world, his passion is working with architects, to ensure they are supported through the full chain of fall protection, and are attaining the highest levels of safety, from design right through to building maintenance. Stuart is an expert on the latest compliance and regulatory issues. In his spare time, he is Manager at Stourbridge Football Club!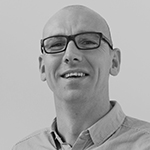 Leigh Pullan
Project director, LA architects Ltd
Leigh is an experienced Architect / Project Director at LA architects and has been responsible for delivering some of the largest sports facilities the Practice has undertaken. His focus is on the technical delivery of all project types. He has a detailed understanding of the issues around governing body requirements, servicing, construction, and fabrication together with the detail and specification of elements, materials, and fixtures. He is also responsible for BIM delivery, strategies, and policies. He was responsible for the delivery of Winchester Sports & Leisure Park working closely with the Client and project team from Inception to Practical Completion.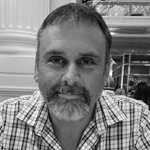 Stuart Ruddy
National business development manager, Tata Steel Europe
Stuart is the National Business Development Manager of Building Systems UK and enterprise of TATA Steel UK. His career started in Architecture 34-years ago and developed into Product and Technical Management for an international panel manufacturer at the forefront of fire testing throughout Europe & the USA. His career also involved commercial engagement with developers and specifiers to create new markets and value streams in the building envelope sector and is passionate regarding the importance of specification and compliance, and is currently engaged in a variety of DfMA innovations in steel aimed at small to medium industrial and large scale distribution facilities.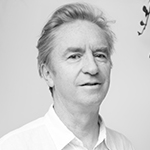 Mike Tonkin
Director, Tonkin Liu
Mike is an Architect with 35 years of international experience who in addition became a Landscape Architect to work more closely with his passion for nature and the public realm. He has lectured and been a visiting international critic, most recently in the role of External Examiner for MArch at the Bartlett School at UCL. Mike is currently a teaching fellow at Bath University where he is undertaking a PhD in the storytelling methodology that drives the place specific architecture of Tonkin Liu.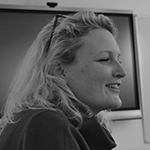 Katie Winter
Associate, LA architects Ltd
Katie joined LA architects in 2013, and has extensive expertise in leisure, commercial, and residential design, complemented by a talent for masterplanning. As a committed sports enthusiast, she excels as both a coach and swimmer, fuelling her passion for inclusive design and sports accessibility for all. Serving as Project Architect for Winchester Sports & Leisure Park, Katie played a vital role from project inception to completion. Her contributions included shaping the park's brief, designing the leisure centre, and producing technical packages for procurement. Throughout construction, Katie reviewed subcontractor information, consistently championing compliance with statutory and sporting guidelines.