You want to design healthy buildings, but where do you start? Michèle Woodger hears PiP webinar panellists discuss why it matters and how to do it
Guest chair Kristofer Adelaide, architectural design director of KAA, begins with a definition from the WHO: 'Health is a state of complete physical mental and social wellbeing'. This PiP webinar, sponsored by Amtico and Rockwool, brings together professionals and experts whose work connects architecture and community, contributing to health and wellbeing for all.
Mental wellbeing advocate and author Ben Channon – whose book The Happy Design Toolkit: Architecture for Better Mental Wellbeing was published by RIBA Books this year – explained how anxiety, low mood and burnout led him, ultimately, to becoming an architectural consultant in this field. His consultancy, Ekkist, uses research findings from environmental psychology to help architects design healthier buildings and crucially convince clients of the value – in economic and productivity terms – of not value engineering out healthy choices.
On any given day mood can fluctuate, says Channon. Mental health crises are too common. While architects can't cure this, they can design to ameliorate conditions.
How does this work? Channon has three key points. First, designs should exceed industry expectations: Building Regs, the London Plan and Technical Housing Standards are minimum criteria, even though some clients take them as targets. Best practice is to exceed, not meet, them and 'we really need to push that message'. Secondly, buildings must adopt a person-first approach. Architecture should 'think about the person, their life, their routines, and design outwards'. Finally, a healthy building should be a byword for design quality.
Channon's book focuses on practicalities backed by facts. Did you know that low ceiling heights encourage aggression in prisons? That timber activates the parasympathetic nervous system, making people happier and more productive, but clutter increases cortisol? That chronic loneliness is as detrimental as smoking 15 cigarettes a day, but even watching a nature documentary has the potential to reduce stress?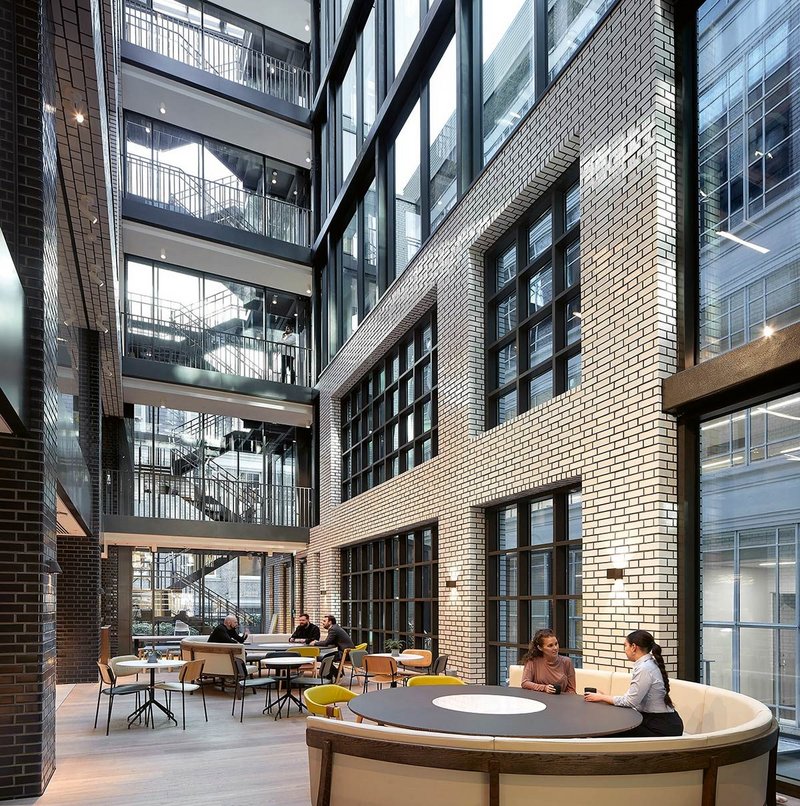 CBRE Henrietta House offices, London, by MoreySmith – an example of peoplecentred retrofit. The impressive atrium was formed from an unused void over a loading bay.
Armed with data, we can design buildings that keep people mentally well, spark curiosity and generate peace of mind.
Sophia Wise, regional commercial manager of luxury vinyl tile flooring manufacturer Amtico, offers a detailed look into the applications of surface finishes in health settings, and how specifying high quality materials positively influences wellbeing. Conversely, 'studies show that a poor environment can increase recovery times'. From a rehab centre in Germany to a dementia home in the UK, Wise discusses how different flooring types, patterns, colours and textures are used in wayfinding, zoning and influencing mood. Delving into product performance – sound, slip resistance, hygiene etc – Wise's presentation is an insight into how to use pattern positively. 'Spaces don't need to look institutionalised' she rightly comments.
One such 'dated and corporate' place was CBRE's headquarters at Henrietta House in central London. Linda Morey-Burrows, principal director of MoreySmith, showcases her practice's people-centred and sustainable retrofit of these offices. The project extended into an unused void over a loading bay at the building's rear, increasing the building by 45%. Previously, meeting rooms and the café had been in the basement, and individual offices had hogged the perimeter, blocking external views and natural light for most staff. The modified building now has a spectacular atrium, stairs which encourage movement, and an open-plan setting that allows for chance encounters. 'There is a sense of awe as they move through the building', Morey-Burrows reports; evidence that the project fulfilled its objective for the 2000 staff occupying the building.
Architecture should 'think about the person, their life, their routines, and design outwards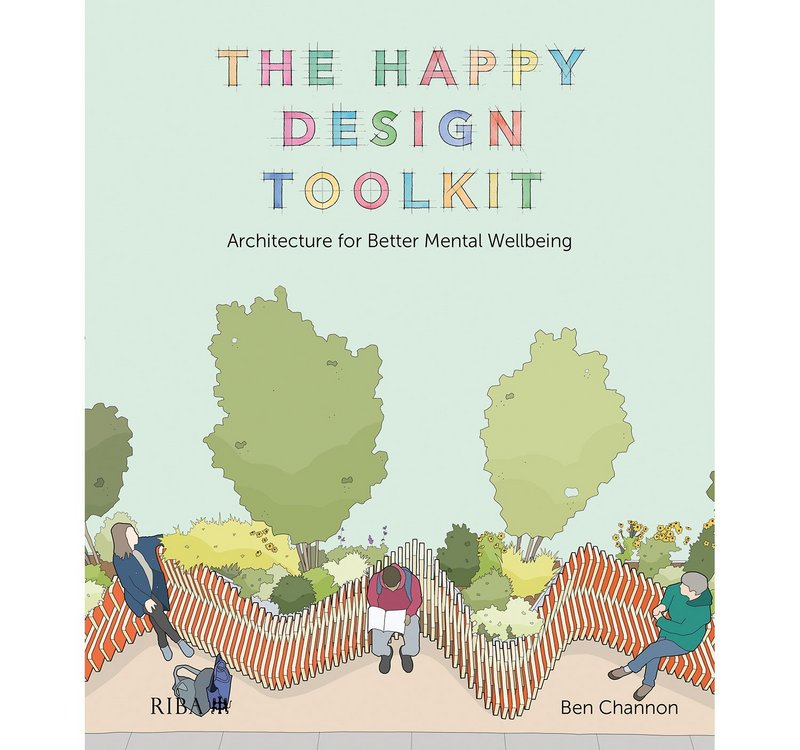 A different sort of building – Aylesbury Health Centre and Early Years in Southwark, London – follows. Kier Regan Alexander, director of Morris + Company, discusses how the seven-year project is being realised on site. The multi-functional NHS centre sits within a wider masterplan and incorporates a children's nursery. The challenges of working with local authorities and the public was clear: one phase involved over 20 public consultations and a complex 200-page brief.
The building evolved via an iterative process, which balances privacy with public realm. A change in site levels accommodates this: along the new central spine of the estate, the entrance to the health centre is on the civic scale, welcoming users into public areas and the GP surgery. Further up the building are more private departments, such as phlebotomy and speech and language therapy, and staff rooms. At the back, making use of the level changes, consultation rooms benefit from natural light and not being overlooked. The early years centre has its more domestically-scaled entrance off a tree-lined street on the other side of the building.
As chair Adelaide points out, with many health facilities, 'there is a fear you're going in because you're ill'. This is countered here by a welcoming, environment that 'balances the technical imperatives' with 'a nice gradual transition [to] calm people's anxieties'.
Before we can talk about the building we have to understand who we are designing for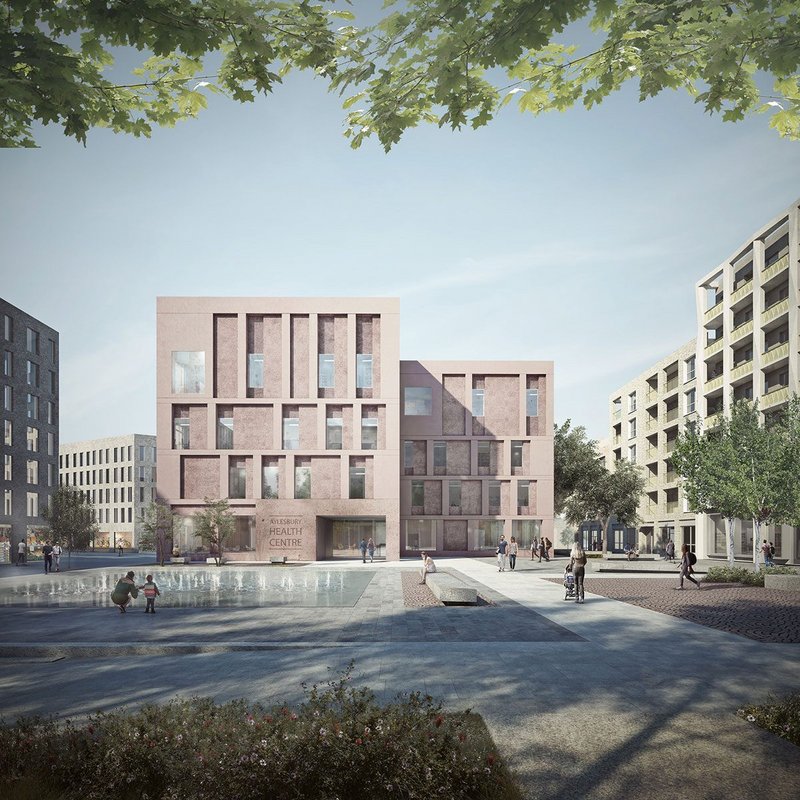 Morris + Company's Aylesbury Health centre and Early Years in Southwark was realised after complex consultation with both the local authority and the community.
Moving on to physical protection, Mike Meakin, from fire protection and insulation expert Rockwool, discusses the product's application at the Grange University Hospital in Cwmbran, Wales. Rockwool provided a non-combustible product for the building envelope, which not only brought about a fire-safe and efficient building but saved valuable time (and money) on site, essential when working with public sector clients. Rockwool is thermally efficient, lightweight and environmentally positive, and the ability to work directly with an engineer enables successful bespoke solutions.
But it's too late for the derelict chocolate factory in Belper, Derbyshire, which burnt down in 2004. Paul Hutt, director of Glancy Nicholls Architects, oversaw the Ada Belfield Centre and Belper Library project, a retrofit of the destroyed factory, beside a new dementia care facility. 'Before we can talk about the building we have to understand who we're designing for,' he says. With Stirling University, the firm developed a holistic, person-centred approach.
The factory retrofit is a sympathetic scheme; large glazed elements draw the public into the library, and historic elements such as the grand facade receive a new life. Belper is part of a Unesco world heritage site, so the scheme had to consider its appearance from across the valley. It also capitalised on views outwards, uplifting the spirits.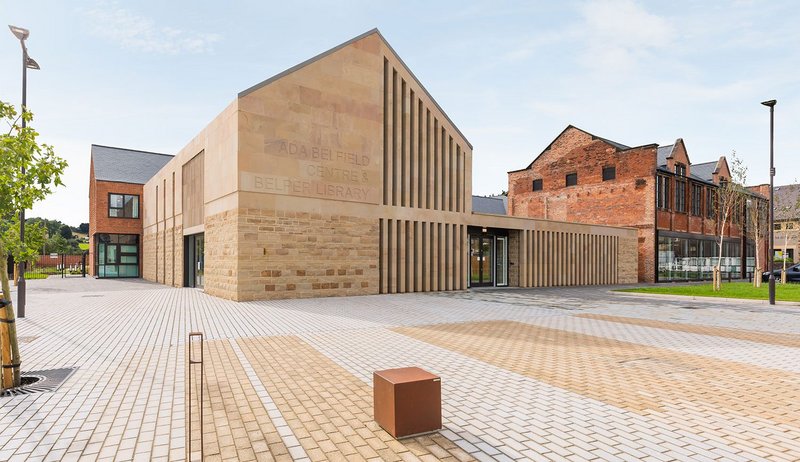 Glancy Nicholls turned a derelict former Belper factory into a community asset of dementia care home and town library.
In the dementia care home, natural local stone and skilled labour were used. The courtyard, with meandering pathways, generously proportioned bedrooms and wide corridors makes a pleasant environment, with considerable attention to detail. Doors are bright yellow, for instance, as it is one of the last colours to be lost in old age.
Drawing the library and care home together was incredibly positive. 'The idea was challenging for many – they didn't feel the two functions went together', says Hutt. 'The reality is the complete reverse'.
Now, the centre's residents are regularly helped to use the library, encouraging communication with the local community and reducing stigma. That some residents have 'regained lost skills, purely though the built environment, is a great thing to happen,' observes Hutt – a moving testimony to the impact of architecture on mental health.
This webinar was produced in association with Amtico and Rockwool