Trovex achieves better health and hygiene through its new Hygipod range and modular wash stations. The project Yeovil District Hospital demonstrates how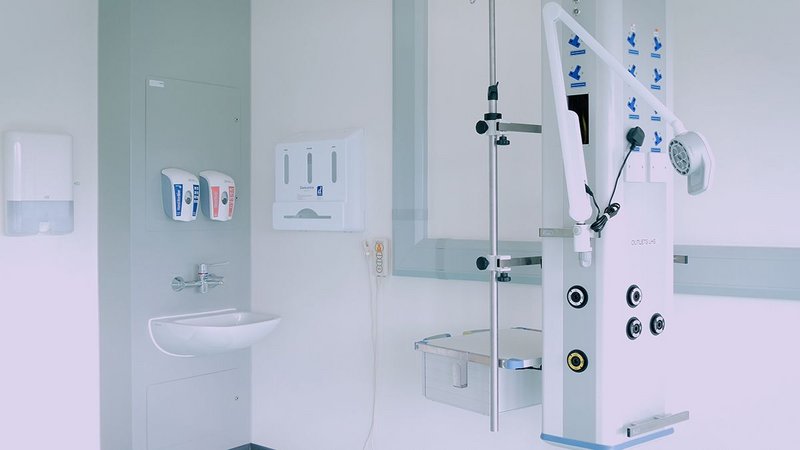 Over the last two decades Trovex has developed an unrivalled excellence in healthcare solutions, providing top performance cubicles, wall cladding, modular wash stations and door set systems for various industries by pioneering innovation, hygiene and quality.
Year on year, the company continues to be passionate about must-have healthcare systems, and its product range has everything from robust quality, to extraordinary design and exclusive features. Its goal is to enhance the world's interior surfaces and washroom products.
Now Trovex is proud to have a complete range of hygienic products, combining quality, durability and safety. Its innovative healthcare range has been specifically researched and designed for the healthcare sector, completely satisfying requirements and regulations across all areas of the market and providing a safer environment for patients, staff and the general public.
One of the firm's unique products is Hygipod, a pre-plumbed modular hygienic wash station, finished in joint-free Trovex PVC. Applications of Hygipod include doctors' surgeries, commercial kitchens, leisure centres, care homes and pharmaceutical environments, as well as hospitals and healthcare areas. Complying with HBN 00-10 regulations, specifying professionals can be sure that the Trovex healthcare product range exceeds the national standards.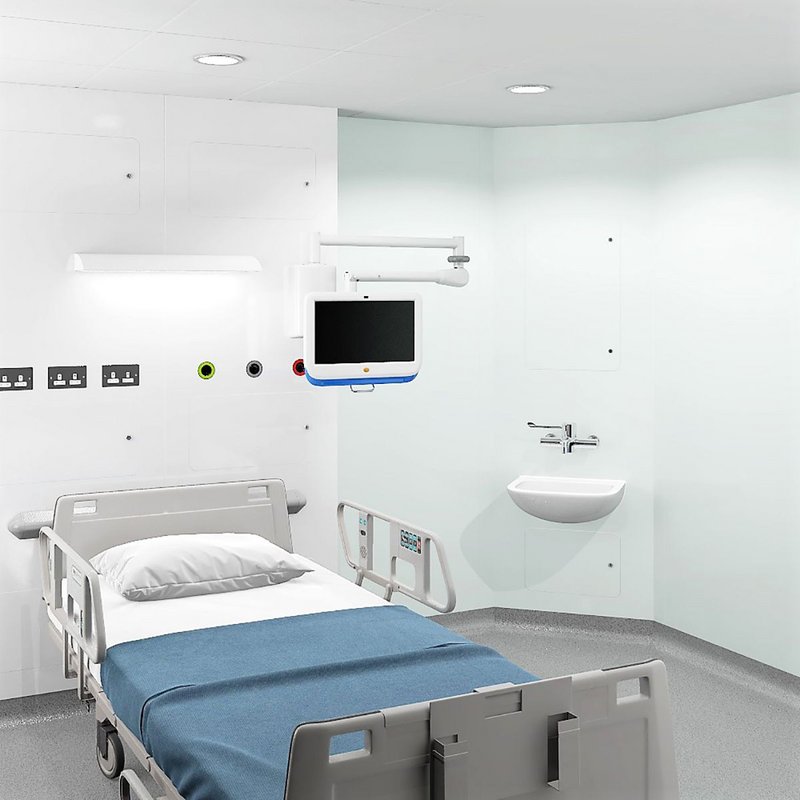 New range of Hygipods: Space Saver Hygipod and Anti-ligature Hygipod
Trovex is committed to creating products and technologies that enhance healthcare environments by promoting hygiene, privacy and safety. Hygipod is a unique prefabricated, pre-plumbed wash station, finished in joint-free Trovex PVC enabling straightforward installation.
Where space is limited, the new arrival Space Saver Hygipod, is the ideal solution. Being the first hygienic wash station for such areas, this space-efficient basin is designed to fit perfectly across the corner of a room, concealing services and pipework. It can be supplied with weld-ready edges to attach seamlessly to the hygienic wall cladding on either side.
The anti-ligature Hygipod is the unique wash station for complex environments where anti-ligature and self-harm prevention is essential. This design is ligature-free at the access hatch, which is set flush with the face of the pod. The clearance around the door is less than 0.7mm. In addition, the resistance to impact is maximised, with the hatch aperture reinforced with a SGL surround. For security, the locks are 'keyed alike' instead of featuring a square recess.
Yeovil District Hospital
It is estimated that 300,000 patients a year in England acquire a healthcare associated infection (HCAI) as a result of care within healthcare environments. Effective prevention and control of HCAI is costless and, more importantly, saves lives. With substantial experience in both private and public sector healthcare projects, Trovex is renowned for innovative products specifically designed for the purpose of enhancing hygiene in healthcare environments. This case study shows the project in Yeovil District Hospital, where the Special Care Baby Unit (SCBU) has recently been fully refurbished with Trovex supplying and installing Hygipod wash stations and hygienic wall cladding to tight timescales, ensuring that the babies have the undeniable hygiene required in this extra special care unit.
Working with the contractor
Trovex worked with Interserve and other contractors to deliver a refurbishment service at the Yeovil District Hospital. A modular, fast-paced 24 bed ward project was an ideal opportunity for the Hygipod to shine. With a demanding programme and tight deadlines, it was vital to have the project fully scheduled out to make sure the lead times could be met without fail.
Designing with the architect
From the outset, Trovex worked closely with the architect designing the Hygipod System layouts and mechanical details. This ensured a completely seamless delivery and installation could take place. This meant less hassle for all involved and less disturbance to the schedule.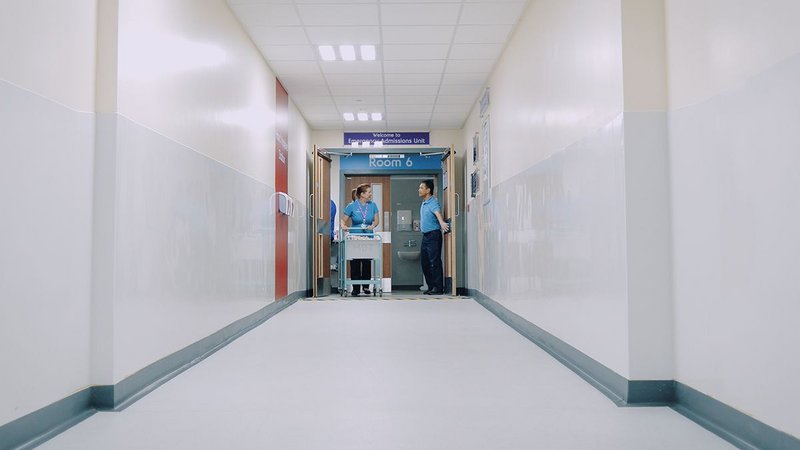 Why was Hygipod a benefit?
The Hygipod system was a perfect solution due to its modular features. Complete installation literally in minutes meant less people on site for a shorter amount of time. Flooring details around the Hygipod area were finished before the Hygipods were delivered to site. As a pre-plumbed system, the M&E contractor could achieve speedy connections to the unit. Trovex Hygipod complies with the requirements of HBN 00-10, giving unquestionable quality.
Meeting challenges on site
The project being a modular build on top of the existing building resulted in a challenge… 'How to get more than 50 units onto the roof of a hospital?! Delivered on the back of a roll-back top, articulated lorry, all the Hygipods and fittings could be crane lifted up onto the new modular buildings straight from the truck.'
Neil Holloman, capital projects manager at Yeovil District Hospital said: 'When we looked at the specifications for Hygipod for IPS systems, we needed to look at the HBN Health Care Compliance reviews of the Hygipod systems and Yeovil Hospital have adopted it as standard. We have 24 installed now, we have repeated room designs and we tested the installation, so it gave us confidence to specify again for this project in the special baby unit. It was quick, pre-plumbed, simply straight-forward.'
For more information and technical support visit: trovex.com
Contact:
01707 254170
---