Project Etopia's sustainable panelised dwelling is on course to meet or beat UK's first offsite construction standard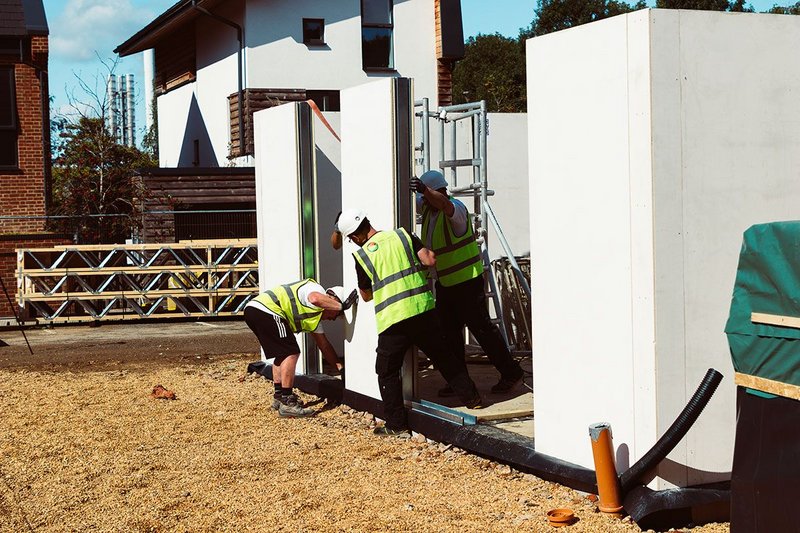 A high tech panelised eco home that can be constructed on average three times faster than a traditional build is aiming to become the first to meet the UK's first ever offsite construction standard.
The landmark demonstration home is being built by modular homes developer Project Etopia at the BRE Innovation Park in Watford. It is targetted to meet, or exceed, the BRE's forthcoming BPS 7014 Standard for Modular Systems for Dwellings certification.
The 108m² three -bedroom detached house will be supported on lightweight 'hyper' structural insulated panels designed to deliver a U-value of 0.13 W/m²K, below the typical 0.16 W/m²K for a well-insulated wall in a new build brick property.
A range of energy saving features will include solar cladding, panels and tiles, triple glazing, and a Daikin heating and cooling system. A plug-and-play smart home system and Samsung smart appliances will further optimize energy use.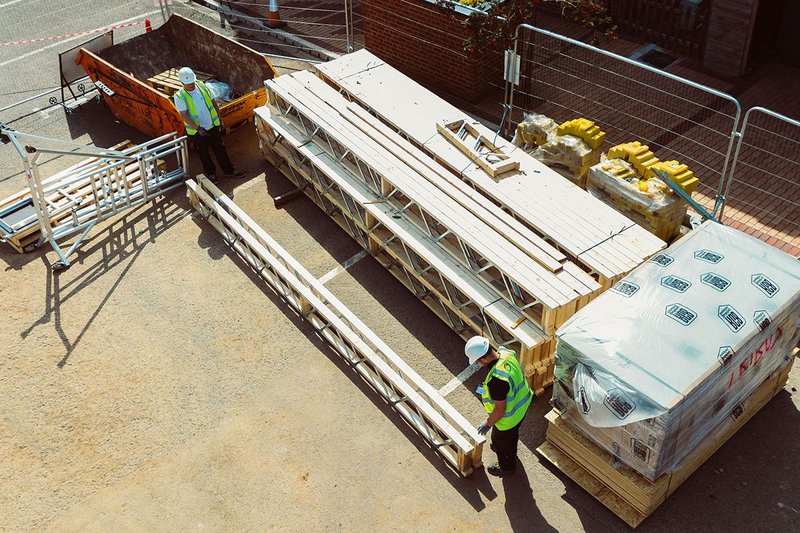 Despite the technological bells and whistles, Project Etopia homes typically cost around 20% less than a conventional home, which the developer has attributed to its close involvement in manufacture, design development and construction and part-ownership of the panels.
BRE certification is out for consultation and due to be finalised shortly, but the intention is to surpass its requirements. Project Etopia founder Joseph Daniels told RIBAJ: 'We're not aiming to scrape over the bar, we expect to be able to exceed any specifications for performance, speed, sustainability and energy recovery. We want to see clear water between us and any minimum requirements. That approach will future proof our homes and prove that we have navigated the design process properly.'
BPS 7014 aims to remove the risk associated with modular building systems by demonstrating that they have been subjected to a rigorous independent review, testing and certification and are at least equivalent to currently applied methods. Homes that meet the standard are expected to receive equivalent treatment in terms of mortgage lending and insurance.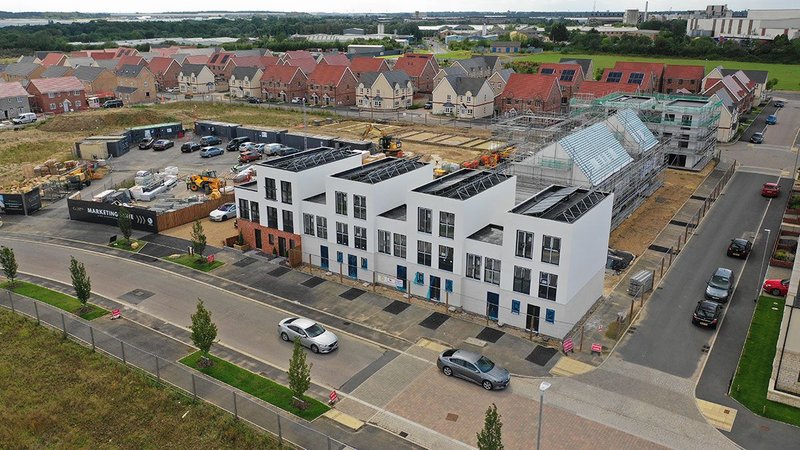 Build systems certificated to the standard must meet UK Building Regulations for safety and functionality and a range of characteristics including buildability, durability, resilience, reparability, whole life performance, adaptability, and the provision of guidance on installation and maintenance.
Manufacturers must have in place a factory production control system to ensure ongoing quality and agree to regular surveillance audits by the BRE.
MMC buildings are often criticised for lacking architectural character due to the repetition inherent in the manufacturing process. But Project Etopia aims to overturn this conception, said Daniels: "It's really important to us that people see these properties as homes whose visible features are not a by-product of their panelised skin and a compromise. Instead, it's the panelised skin that means our homes are endlessly customisable…. It ensures that attractive architectural designs can be tailored to any footprint."
Each of the 47 homes in the first development, at Corby in Northamptonshire, is around 25% bigger than the government national space standard.