Prototype product monitors buildings' actual heat loss against design ambitions, even when the property is unoccupied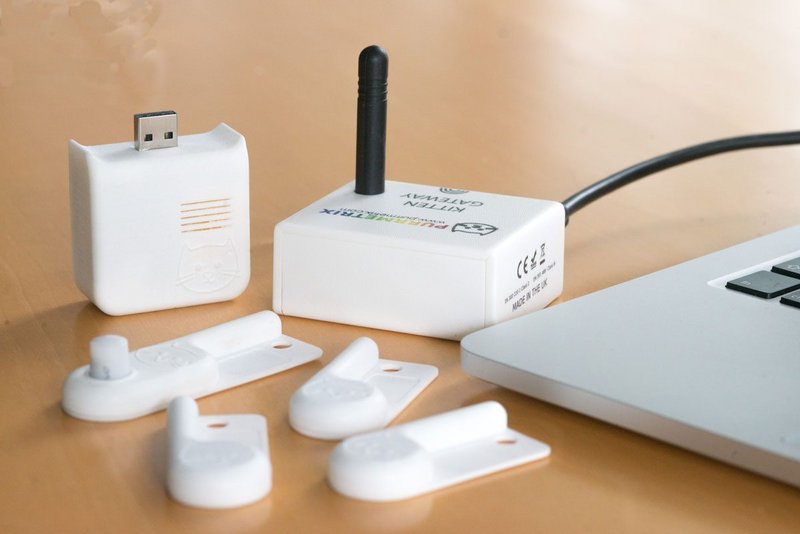 Purrmetrix measures, logs and analyses temperatures if different rooms in a house to provide an accurate picture of heat loss.

Credit: Purrmetrix
A prototype product that exploits IoT sensors and cloud analytics to calculate heat loss in existing homes could help close the energy gap between design and reality, its creator claims.
Purrmetrix is the outcome of a three-year government-backed research project to identify more accurate methods to calculate home energy performance. The consortium behind it includes engineering consultancy Hoare Lea, data scientist City Science and the Building Services Research and Information Association (BSRIA).
Temperature data from data loggers installed in rooms is displayed on a heatmap in the cloud. Integrated analytics tools combine this with data from smart meters to allow users, such as energy assessors or building managers, to gain a better understanding of performance and identify any issues with the fabric.
Hermione Crease, co-founder of Purrmetrix, told RIBAJ: 'We wanted to build a tool that can be used to assess the heat loss of any home, whether it's occupied or not. This will provide a clear picture of which homes have poor performing fabric, based on robust measurement rather than modelled data, and identify those that could most benefit from energy efficiency improvements.'
The Beta product was trialled on 30 homes in a Halton Housing project in Cheshire where it achieved a 99% pass rate based on standard coheating tests used to measure heat loss in building fabric. More trials will be carried out during the current heating season and feed into the development of a commercial product to help energy assessors and social housing landlords calculate and make decisions on where to invest improvement budgets.
'If you're considering whether to invest in improvements to 400 or 500 homes, it will tell you the 50 that really need it,' says Crease. 'We think it could also go a long way towards closing the performance gap and these measurements will be of interest to designers and developers that want more accurate data on how well the fabric of buildings performs in practice.'
Purrmetrix evolved from research carried out under a £4.1 million competition to develop tools for Smart Meter Enabled Thermal Efficiency Ratings (SMETER), funded by the Department for Business, Energy & Industrial Strategy.
According to Crease, outputs from Purrmetrix could form 'a really useful augmentation' to Energy Performance Certificates, which are based on calculations using the Standard Assessment Procedure (SAP) and are often inaccurate to actual home performance.
'We've produced a solution that can be put into any home in around 15 minutes and deliver a really robust and credible assessment of its performance within a few weeks,' Crease concluded.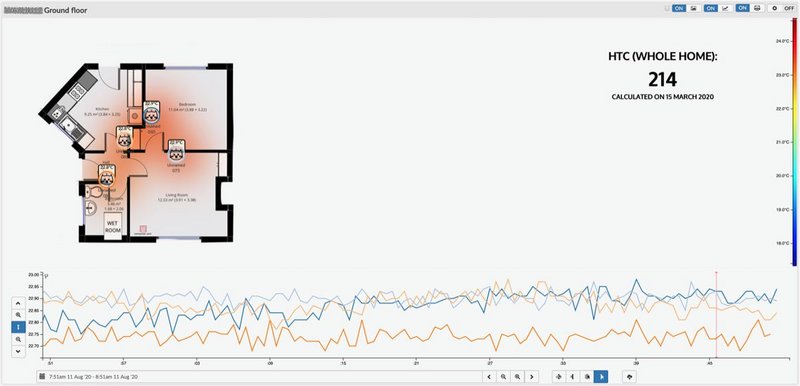 Data from the Cloud can update heatplans in real time to give an accurate picture of heat fluctuations and loss.

Credit: Purrmetrix