Martin Bidewell, technical services manager for Single Ply Roofing at Sika discusses the importance of manufacturers supporting architects with high quality BIM objects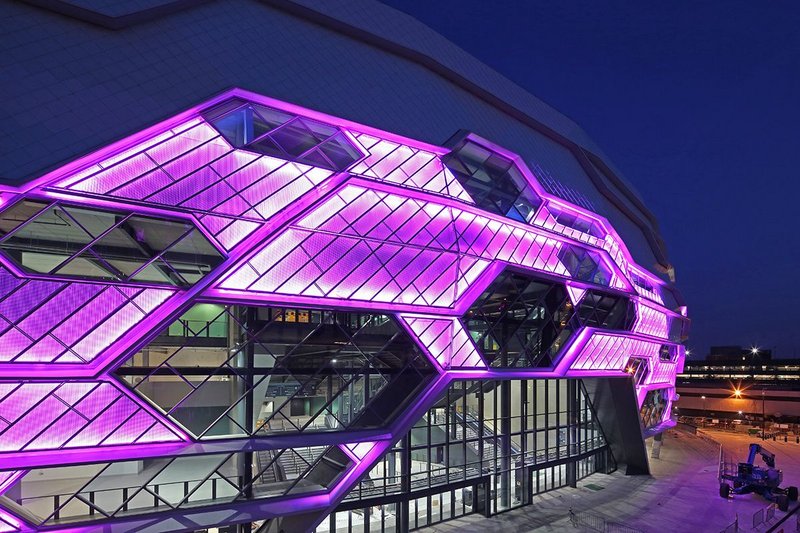 The deadline for BIM compliancy to level 2 on all public sector projects has passed, and in the latest Budget the government voiced that it is dedicated to developing the next level of BIM standards; level 3. Good news for the construction industry, which is already reaping the benefits. For architects, the future success of their projects relies on the entire industry embracing collaborative working, from manufacturers and suppliers to contractors and clients.
As a market leading supplier of roofing materials, Sika has a responsibility to stay ahead of the curve and contribute to construction strategy targets. As part of this, architects and designers rely on manufacturers to create BIM objects that can be easily dropped into their 3D models and plans.
This is why, in 2013, Sika Roofing became the first flat roofing supplier to upload objects to the NBS National BIM Library – 25 in total for Sika Sarnafil, followed by further BIM objects for the company's other roofing brands, Sika-Trocal and Sika Liquid Plastics. As BIM modelling becomes more coordinated among construction disciplines, Sika is now launching a selection of Sarnafil rainwater outlet accessories. Again, the firm is the first flat roofing supplier on the NBS National BIM Library to take this step and it is already planning the development of more roofing accessories to meet the increasing levels of detail required through the BIM lifecycle.
Suppliers must think ahead as models become more integrated and will need to contain accessories, connections, edge trims and fixings. Rainwater outlets were chosen as the first Sarnafil accessory to be made available on the BIM library as they connect the roof to the building's drainage services. These systems are always planned at an early stage and it is important to know where they will be located and where the rainwater pipes will be for the building.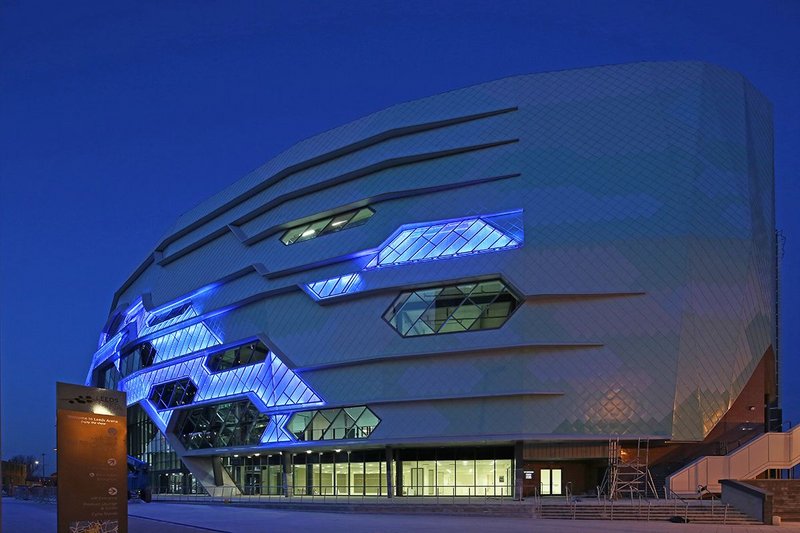 Traditionally drainage outlets were indicated on typical general arrangement plans without any proper thought regarding coordination and sequencing on site, partly due to the lack of 3D objects available for download. With Sarnafil's new outlet objects, designers can include void cuts, which will allow for fully coordinated planning with various trades like single ply installers and masonry teams.
Accessories that penetrate the roof risk being detected as clashes within a model, when they are actually meant to be there. Using Sika Sarnafil BIM objects helps override this issue, leaving the architect to deal with the genuine clashes on their project.
Sarnafil outlets are completely compatible with Sarnafil roof build ups, which will encourage architects to incorporate them. The sub contractor will find the hot air weld-able, rigid PVC outlets easy to install and the client also benefits as these accessories become part of the comprehensive system guarantee.
Once an object is uploaded to the NBS National BIM Library, it is important to remember that Sika's responsibility is ongoing. NBS has created the BIM Object Standard to help ensure that all BIM objects are high quality and contain all the required information in the right places with the correct terminology. All of Sika's objects on the NBS Library have recently been updated to meet this standard.
For automated reports and analysis, BIM software draws information from certain places within a BIM object. For this reason, BIM objects should be created by credible, experienced companies and experts in order to make sure the information contained within them is correctly structured, easy to use and integrated.
Suppliers must follow these set standards and plan their BIM object creation strategically to offer the right level of support required by all involved in BIM projects.
For more information and technical support visit: gbr.sarnafil.sika.com
Contact:
01707 394444
---