Rada, the experts in commercial showering and washroom controls, has continued its long-standing relationship with Keele University with a further installation of Rada Sense concealed digital mixing valves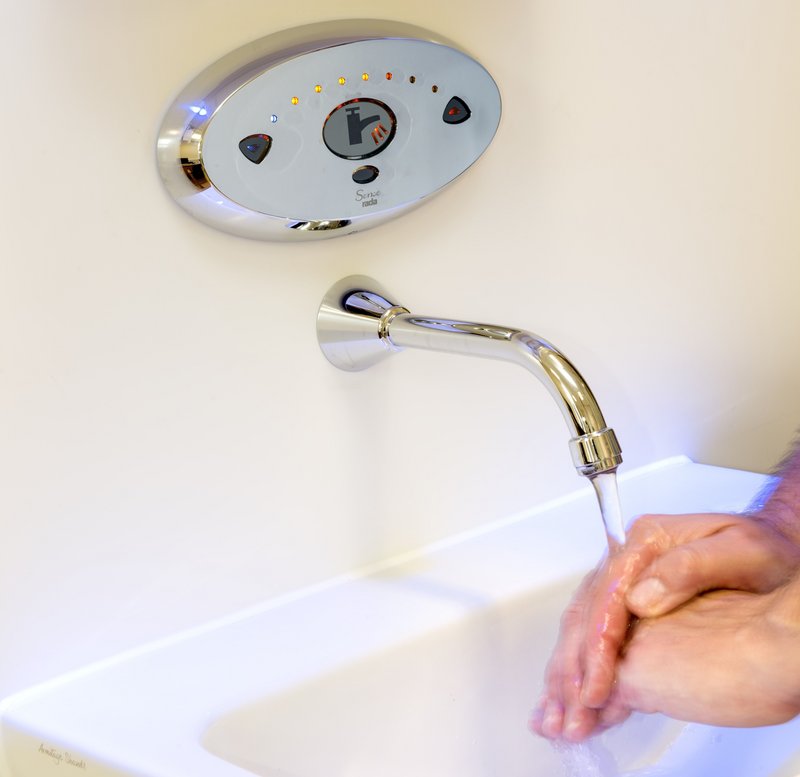 More than 1,400 market-leading Sense units have been installed over the past six years at the Keel University Staffordshire site, which welcomes more than 100,000 visitors throughout the year.
Rada's TMV3 approved Rada Sense concealed digital mixing valve range is ideally suited to student environments as it can be used across washbasin, bath, single and dual shower units to provide non-touch flow and temperature control.
Rada Sense gives site and facilities managers the flexibility to programme maximum, minimum and default temperatures, and meet L8 Compliance requirements with tools such as duty flushing in line with their individual requirements.
Paul Richards, senior operations manager for estates at Keele University said: 'The safety, well-being and satisfaction of our students is the most important consideration of our role, so it's vital that we only use products that we can trust. Rada's products have been proven to work well on site and we have been impressed with the continued support the Rada team provides. It is for these reasons that we are continuing to install these washroom controls across the campus.'
Eoin McQuone, business director at Rada, said: 'Washroom management is a priority for any facilities manager, especially when it comes to specifying products for halls of residence and university sports facilities. These areas in particular take on extended hours of usage and therefore any washroom product that saves time and reduces overall maintenance is valuable.'
'It is for that reason that we have focused on delivering high quality, robust products that make life easier for both facilities managers and end users. We manufacture and develop hard wearing washroom products which can be relied upon to keep facilities in action for longer.'
For more information and technical support visit: www.radacontrols.com