Sheffield researchers raise concrete fire protection by mixing in reclaimed tyre fibres that will melt in extreme heat and reduce explosive spalling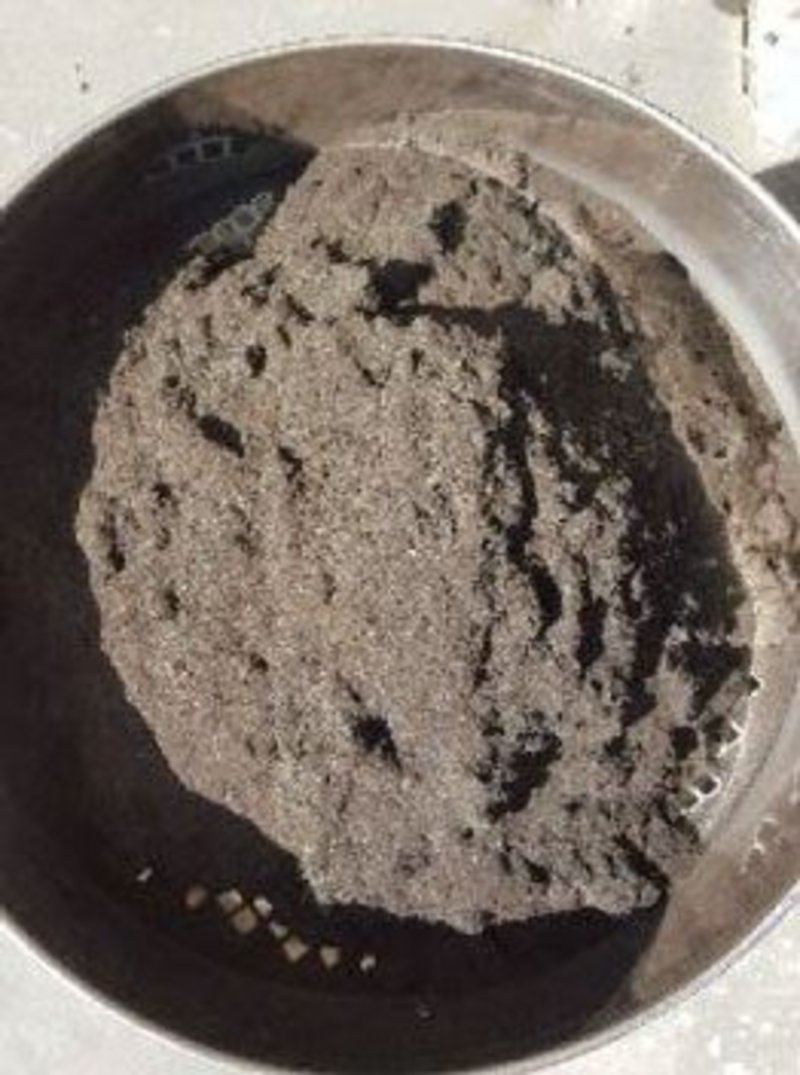 Contaminated tyre polymer fibre before cleaning

Credit: The University of Sheffield
A recycled fibre designed to protect concrete from fire damage produces 95% fewer carbon emissions in manufacture than equivalent plastic fibres made from virgin materials, researchers claim.
A team from the University of Sheffield developed a process to extract polymer fibres from textile reinforcement embedded in tyres. When incorporated into a concrete mix, the material reduces concrete's tendency to spall explosively in the intense heat of a fire.
Tests in the lab showed the material had the equivalent performance of industrially-made polypropylene fibres used in concrete, yet required just 5% of the energy to manufacture, roughly equivalent to a 95% cut in CO2 emissions.
Dr Shan-Shan Huang, senior lecturer in structural engineering at Sheffield's Department of Civil and Structural Engineering, told RIBAJ: 'The polypropylene fibre we are trying to replace is made using crude oil, so it is nothing innocent as a material. There are other indirect benefits of using recycled fibres in concrete: reduced fire damage in concrete structures means fewer repairs and therefore fewer emissions associated with replacement concrete and construction. When structures like tunnels are hit by fires they have to be closed for weeks for repairs, which creates a big societal problem.'
Fire spalling occurs when moisture trapped within concrete expands causing the concrete to break out explosively. Embedded fibres prevent this from occurring by melting in the extreme heat to leave behind tiny channels for the moisture to run into. The process also protects steel rebar that can weaken quickly in extreme heat.
The University of Sheffield partnered with local company Twincon to develop a process to reclaim the fibres, separate them from tyre rubber, untangle them into strands, and distribute them evenly within a concrete mix. If fibres clump together in concrete it compromises strength.
'Our equipment is for laboratory applications, but we are working on scaling it up to become fully industrialised,' says Huang. 'The ultimate aim is to launch a product, following a similar route to another product we recently commercialised that used steel fibres from tyres to create steel fibre reinforcement for concrete. This was assigned a CE marking.'
The research team plans to create a '100% sustainable' plant where recycled polymers and steel fibres are extracted from tyres then mixed into concrete to create bespoke products.