A derelict 200-year-old public toilet in Cornwall has been turned into a romantic cliff-top retreat with Celotex GA4000 insulation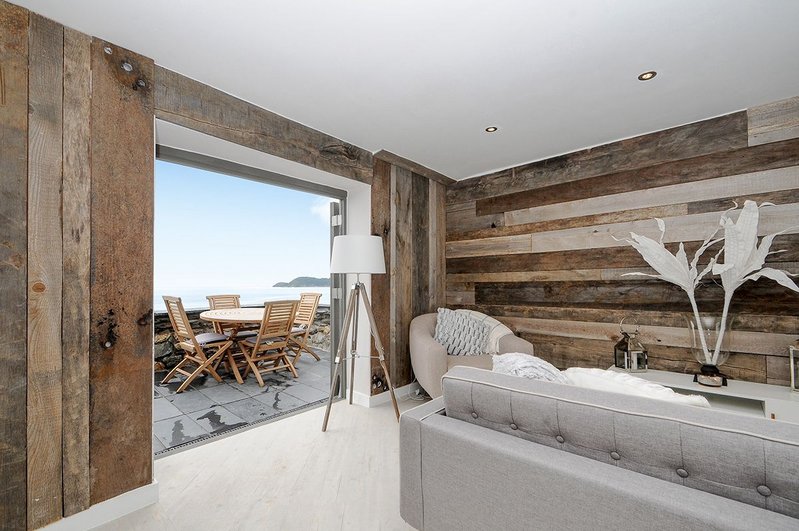 Cosy interior of the tiny former public toilet with ocean view
The property in Charlestown, Cornwall was built in 1771 and originally used as a fishermens net store before being converted into a public convenience after the Second World War.
Property developer Charlotte Thomson and fiancé Joey Auger spent around seven months overhauling the old loo to create a beautiful, modern abode, gutting the interior and adding an additional storey with two bedrooms to make the most of the 8.8m by 5.1m floor plan.
One important step in this process was to insulate the property, making it into a snug home suitable for a winter retreat. The couple decided to use Celotex GA4000, a high performance multipurpose PIR insulation board, which was installed in the floor, walls and roof.
Once insulated, charm and character was added to the former loo, using reclaimed ancient oak beams to create window lintels, and items form the local beach throughout the interior to bring a sense of the surroundings inside.
For more information and technical support visit www.celotex.co.uk
Contact:
01473 822093
---