The Desso carpet tile brand introduces two new ranges to its Essentials collection inspired by denim and timeless design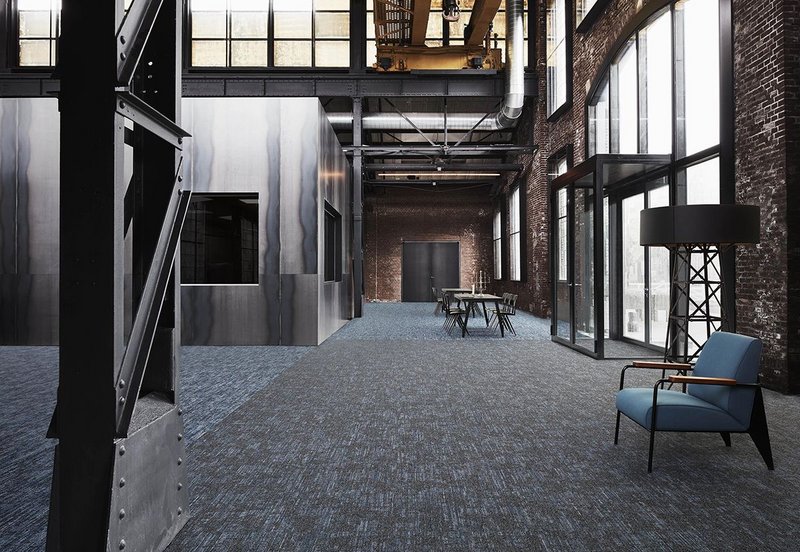 Jean Original
Desso, a Tarkett company, has launched Jeans and Ridge – the latest additions to the 'Essentials' collection that celebrates iconic textiles and the essence of design.
Inspired by the diversity and democracy of denim, Desso has introduced Jeans, a new carpet tile reflecting the textile's iconic status. Creative and dynamic, Jeans enables designers and architects to create an informal interior environment. Within the range, Jeans features six stunning denim-inspired shades. From a light stone-washed effect to a distinct denim woven look, designers can coordinate and contrast in three different pattern combinations to set a dynamic tone in the workplace.
Ridge is a finely textured carpet tile that offers simple and timeless design. A true interior essential, its soft, subtle grooves replicate the natural erosion of the elements; the rim yielding and adapting to the changing environment. With its organic design, the Ridge carpet tile is equally adaptable, adding an understated elegance to any space – the perfect backdrop for large communal spaces in corporate companies. Desso provides designers with twelve shades to choose from: four warm neutrals, four cool neutrals, as well as blue, green, pink and red for statement flooring, or to make a striking contrast.
The Essentials collection comes standard with an EcoBase backing that contains upcycled re-engineered calcium carbonate (chalk) from local drinking water companies. In addition, the Essentials collection contains Econyl yarn - a 100% regenerated nylon made from recovered waste materials such as fishing nets and yarn waste from Desso's own Refinity recycling facility.
For more information and technical support visit: www.desso.co.uk
Contact:
+31 (0)416 684 100
---