BASF WALLTITE spray foam insulation reaches all the challenging spaces to create cosy chapel family home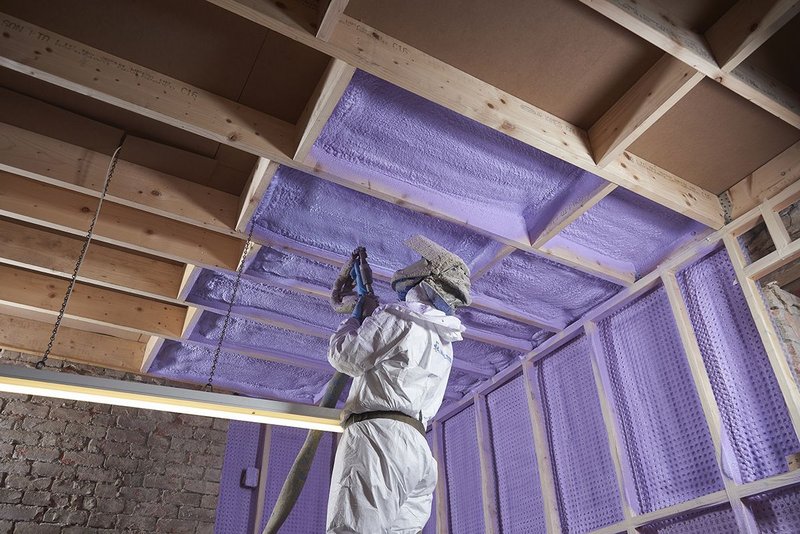 Converting a solid stone disused chapel into a warm and comfortable family home requires heavy duty insulation. Fortunately BASF WALLTITE was able to cope with all the idiosyncrasies of the project, which was featured on Channel 4's Restoration Man.
Taking a disused, unheated shell of building as a starting point, the owner, doing much of the work himself, insisted on the use of WALLTITE spray foam insulation.
WALLTITE is applied as a liquid that expands on contact to form a highly insulating rigid foam. This method of application means that it can cope with any substrate, no matter how uneven, and can easily be applied in restricted and difficult spaces.
In the case of the chapel conversion project, WALLTITE was applied by specialist foam master contractor R&S Insulation to the interior of the solid brick walls, underside of the floorboards and ceilings of each room in order to create cosy draught-free living spaces.
The external walls posed a particular challenge. A Yorkshire stone facade is lined with brick and lime mortar – an inherently porous structure. WALLTITE is resistant to moisture but the project architect, wanting complete assurance of water resistance, asked for a drainage mat to be fixed to the wall prior to application of WALLTITE. Plasterboard was then used as an internal finish and base for the interior decoration.