Jan-Carlos Kucharek enjoys some rich pickings from the retail show
Part of the fun of something like a specialist retail design show is that it panders to precisely the notions of temporality and change that run counter to the idea of permanent architecture – the firmitas that serious practitioners will always gravitate to. But there's lashings of commoditas and utilitas here and Retail Design Expo is well placed to give us a good helping of both. I'm quite excited by the seminar programme they are offering. Ab Rogers talking on retail's role in brand stories, 'innovative retail design' by the CEO of Boxpark and trends in hospitality design by Universal Design Studio's Jason Holley, who brought us London's achingly trendy Ace Hotel.
But I must admit, the niche seminars are really piquing my interest. Standing in that queue is where I always ponder the bigger philosophical questions, so 'The changing face of the Post Office' is a dead cert and I'm hoping to do something about my open pores with 'Reinventing the beauty salon and beauty retailing' – because I'm worth it. But perhaps it's my love of Mariachi band Señor Coconut's cover of Kraftwerk's classic 'Showroom Dummies' that will have me beating down the door to designer Rootstein's 'Everything you need to know about mannequins'
I'm hoping to do something about my open pores with 'Reinventing the beauty salon and beauty retailing' – because I'm worth it
If you can keep the envy in check you might also check out the design consultancies and architects in the 'Designer Pavilion'. Or try a 10 minute consultation with Future Trends Laboratory's forecasters, giving insights into consumer thinking in specific markets. The POPAI theatre will be bringing retailers and brand owners to a roundtable to discuss 'business critical issues' and running a series of 'bite-sized training sessions' to help design 'point of purchase' friendly spaces – architects need to be aware that the rise of the phablet has knock-on effects on the environments they design.
It was the 1988 V&A rebranding that came up with the prophetic 'An ace caff with quite a nice museum attached'; a reminder that branding used to be a rare concept. So despite my inclination to turn tail and run, I feel compelled to attend the 'Selling culture' seminar on retail environments in museums and galleries, just to see how far we've come – and whether, in the end, any of us feel better for having 'been there, done that and got the two Sarah Lucas fried eggs on the T-shirt.' •
Retail Design Expo, 10-11 March, Olympia London. retaildesignexpo.com
---
PIP takes a look at a selection of products exhibiting at this year's show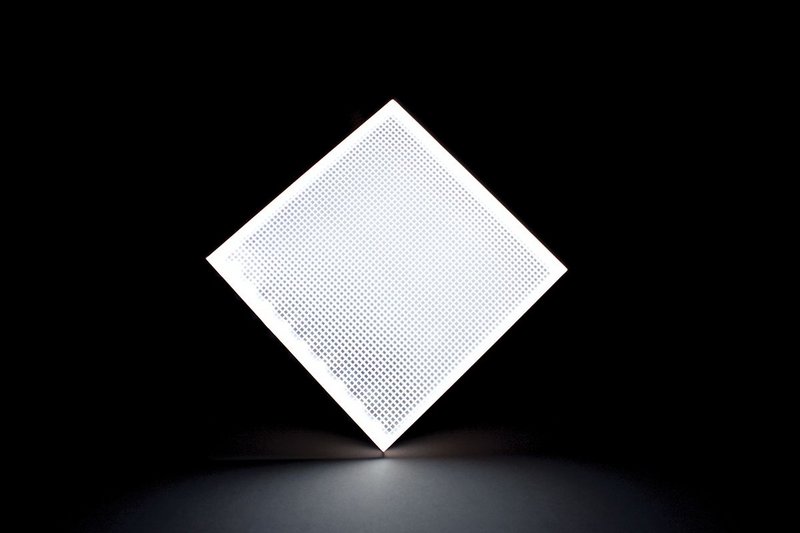 Light Sheet
Applelec
While we wait in cross-legged anticipation for the pure '2001: A Space Odyssey'-like seamless ceilings of flat light promised by OLED technology, LED manufacturers are pushing the envelope in panel lighting. Applelec's Light Sheet is now available 20% brighter than in its former guise and in 6/8mm thicknesses. It can be supplied in a single sheet of up to 1.5m by 3m, is warrantied for three years and has 50,000 hours lamp life. That's enough to take Kubrick up to 2006.7.
Stand L40
---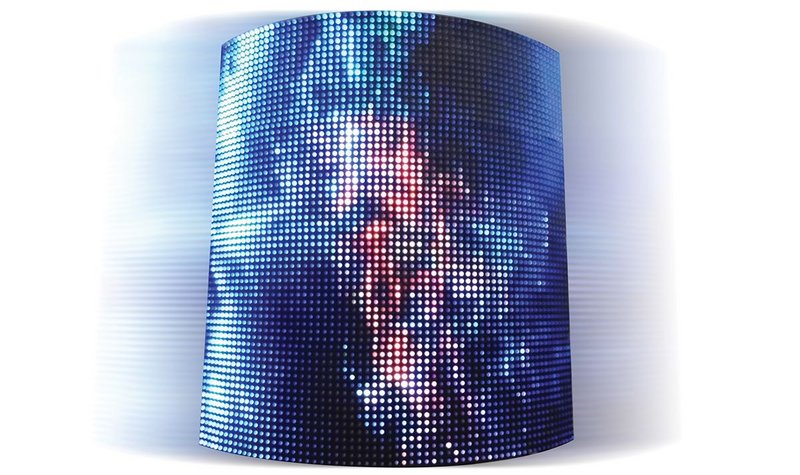 RGB LED Display
Pulse Lighting
Warhol said we'd all be famous for 15 minutes; but with the rise of social media, Snapchat and Vine, we can update that to 15 seconds. Music to the ears of companies like Pulse Lighting, who's developed its latest programmable RGB LED display which can broadcast illuminated static images and videos with variable colour, speed, complexity and intensity. Just imagine your mug on a billboard in Time Square – no problem! There's no size restriction and it works on curved as well as flat surfaces.
Stand E62
---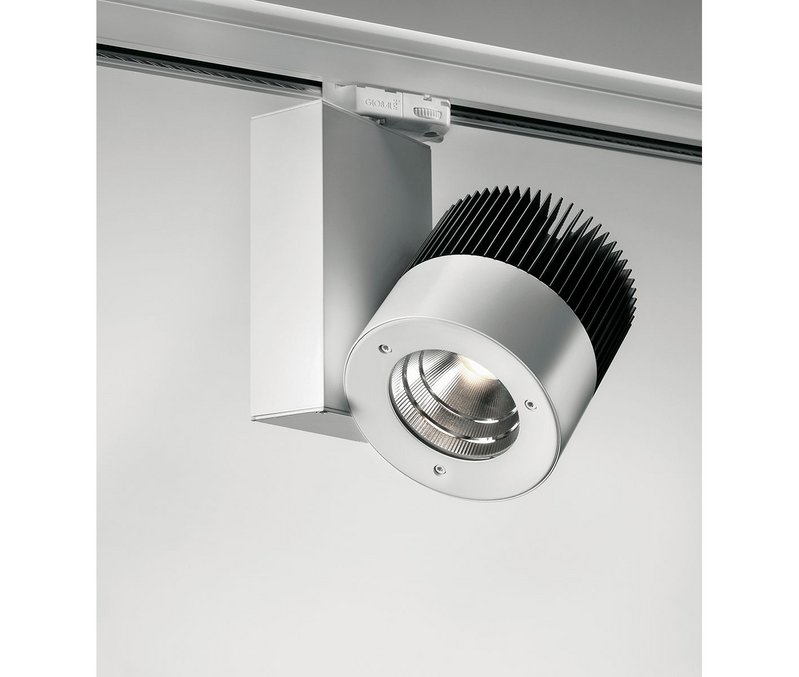 MAX luminaire
Quattrobi
The peccadilloes of its infamously corrupt ex-prime minister aside, everyone, even if they don't admit it, wants to be Italian. It's got the best looks, food, most beautiful cities and a big ol' boot full of beaches to endear it. No wonder they strut around Europe every summer like they're on stage. Well, now, Italian firm Quattrobi is giving them a LED spotlight to enjoy being under. Adjustable sliding projector, brushed aluminium, tempered glass cover, ribbed metal heat sink. Makes you sick.
Stand H72
---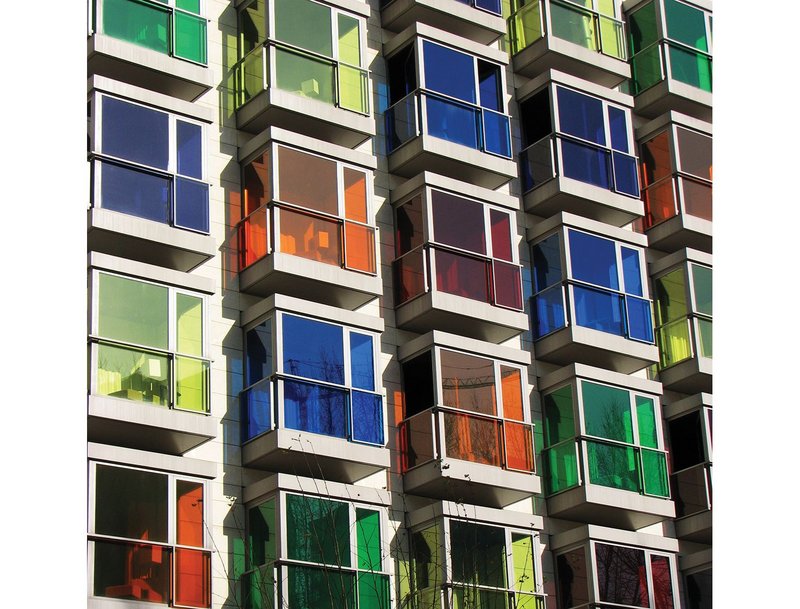 Adhesive Films
Doro Tape UK
Gone are the days when I used to fashion makeshift light sabres from a foil-covered loo roll tube, rolled up coloured plastic sheet and a deconstructed bike lamp, but there must be a similar sense of fun at Doro Tape's warehouse. The firm specialises in self-adhesive decorative films which include colour, metallic, holographic and dichroic films. If you're looking to be truly postmodern and/or ironic, there are also wood, leather and marble effects to choose from – perfect for decking out Darth's imperial office.
Stand H1
---