Reynaers' new MasterLine window and door system is designed for sustainable builds, inspired by architects, for architects - and is soon to appear at the Willemstower project in Rotterdam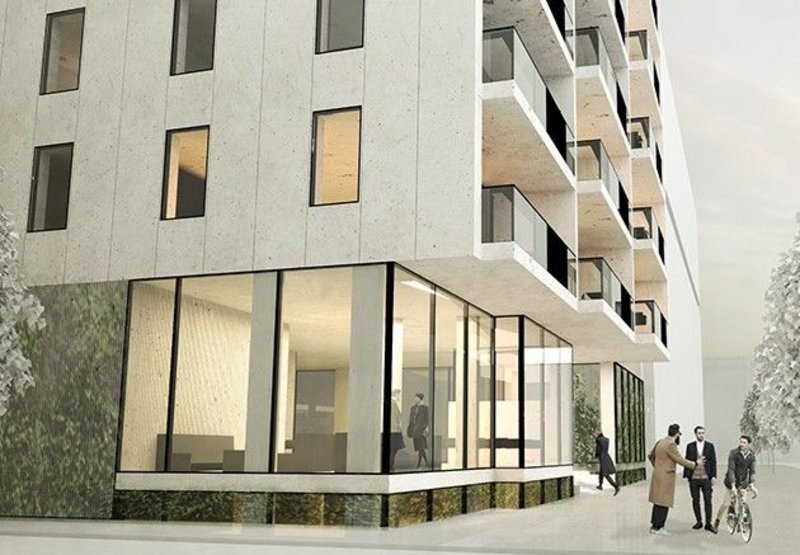 Reynaers' CW 50 curtain wall system will be used for the base of the Willemstower building in Rotterdam.
New developments across Europe will benefit from MasterLine - the latest innovation from aluminium glazing systems company Reynaers.
More than 50 years of industry expertise has seen the launch of MasterLine, a unique solution being used in a number of exciting new residential and commercial builds, combining maximum daylight and three insulation levels that can be tailored to individual projects.
The system has excellent energy efficiency credentials, a high level of security, and increased design freedom thanks to the impressive amount of variants and four frame styles. Stronger accessory grooves make vent weights up to 200kg and vent heights up to 2.8m possible. This means that windows and doors are safe and robust, without compromising on industry-leading maximum frame sizes.
The system will soon feature in Rotterdam, where contractor Van Wijnen is building the 40-metre high residential development Willemstower at the foot of the Erasmus Bridge on the Willemsplein. The build features designs from architectural firms IWT and SFNR and is being developed by LSI and Inspire Real Estate. Around 75 city apartments will be built in the new tower, both studios and two- and three-room apartments.
To see more MasterLine case studies, visit: reynaers.co.uk/casestudies
For more information and technical support, visit: reynaers.co.uk
Contact:
0121 421 1999
---