RING is Beta-Calco's impressive new offering that creates a design statement for contemporary and traditional architectural interiors.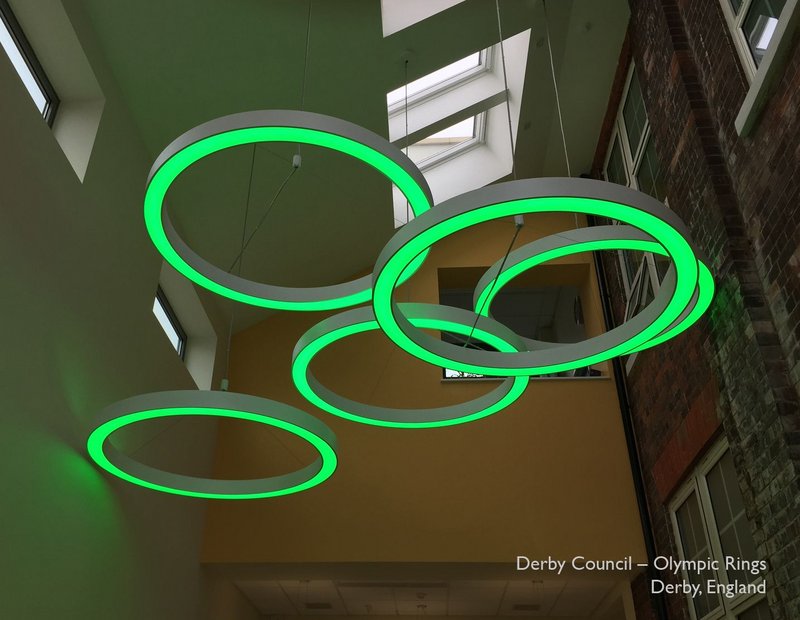 Featuring high-powered LEDs that provide practical levels of illumination, Beta-Calco's RING is both decorative and functional. Available with varying coloured LEDs, the luminaires create the possibility to tailor your environment and atmosphere. The ring of light is perfectly suited for a multitude of applications, such as office areas, retail spaces, places of worship, museums and galleries as well as high ceiling applications such as lobbies and atriums.
RING has seven standard diameters available ranging from 610mm to 5486mm, as well as offering a custom order service for custom diameters. Create your desired mood or ambience with RING's variable 0-10V dimming capabilities. RING also offers both functional levels of direct illumination and a combination of direct and indirect illumination from high power LEDs, with efficacy over 67lm/W.