Demountable mortarless walls will carry changing designs at Milan University science campus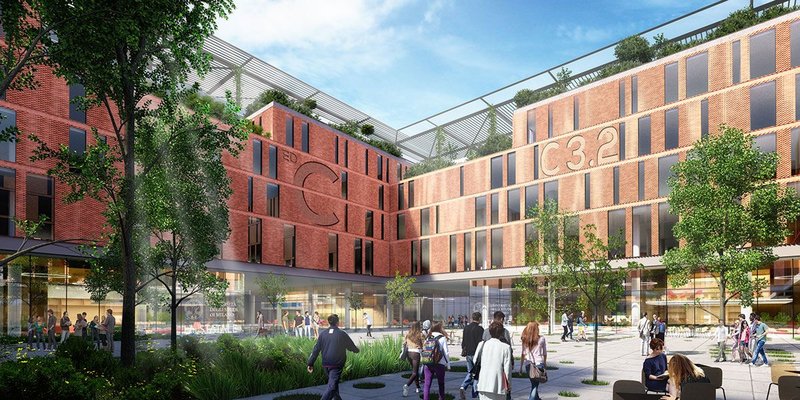 Credit: CRA-Carlo Ratti Associati \ Gary di Silvio, Gianluca Zimbardi, Pasquale Milier
A team of robots is to help lay over five million bricks to create a facade that can be disassembled and rebuilt for a new science campus at the University of Milan.
The 150,000m2 campus, designed by architect Carlo Ratti Associati (CRA) for Australian developer Lendlease, will be home to some 18,000 students and 2,000 researchers.
It will be located in the Milan Innovation District, northwest of the city on the site of the Milan 2015 Expo.
A dry brick construction method using no mortar will allow the facades to be assembled and dismantled an infinite number of times, or dismantled and reused elsewhere, in line with the principles of the circular economy.
The campus buildings will be organised around five courtyards, each with its own brick and glass facade, built with the assistance of robots. The design is a tribute to the Ca' Granda, or 'the big house', the historic headquarters of the university in the city centre which was constructed as a hospital during the Renaissance and features an elaborate brickwork cloisters.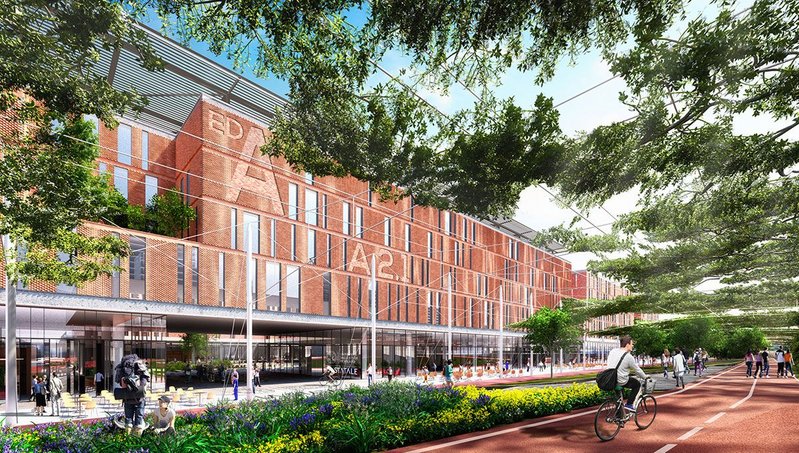 Credit: CRA-Carlo Ratti Associati \ Gary di Silvio, Gianluca Zimbardi, Pasquale Milier
Professor Ratti, who also teaches at MIT and directs its Senseable City Lab, told RIBAJ: 'Our idea is to use similar bricks [to Ca' Granda], but to assemble them with the help of robots, turning the new campus facades into giant canvases able to display patterns, images or text.'
The project is still in the schematic phase and designers are studying the requirements for the specific robot model, the payload and the end effector (the hand attachment). Ratti says the firm has had visits from start-up companies that work extensively in the field, in particular with the human-robot collaboration robot iiwa, manufactured by Kuka Robotics.
'Robots are extremely flexible and efficient because they can arrange bricks in an almost endless number of configurations,' said Ratti. 'After setting the number of parameters (ie 'inclinations') for the bricks, students and academics might be able to provide the robots with inputs for the design, and we could create a participatory facade.'
CRA designed the university campus as a new type of educational environment that draws from Milan's renaissance-era academic architecture and meets the needs of contemporary learning methods, such as online courses, learning by making and continuous education.