Rockpanel has relaunched its portfolio of products to encompass everything from colourful panels for large projects to those suitable for domestic use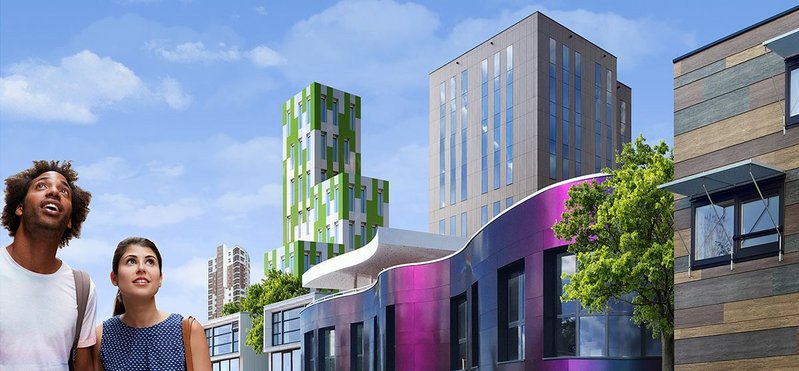 Rockpanel's new colourful range of facade panels.
Rockpanel has overhauled its portfolio of products to offer more choice and deliver a solution for every facade imaginable. The company's new portfolio ranges from Basic Applications all the way through to its Premium Facades.
Within Basic Applications, Rockpanel offers products which are ideal for upgrading and renovating single family homes or small facades. The Nature Facades segment offers natural looking products which blend into the environment and live up to the highest demands of sustainability. Meanwhile, for designing more colourful projects, Rockpanel has upgraded its Design Facades offering for complete freedom in colour, design and shape to achieve any vision.
When there can be absolutely no compromise
There are many occasions when you demand the highest possible standards and where no compromise can be made. These projects call for the new Rockpanel Premium range.
Rockpanel Premium boards come standard as FS-Xtra (A2-s1, d0) and are all finished with ProtectPlus. The new range can be specified in any colour or design available from the Rockpanel assortment or the company will customise the colour or design to suit any specifications.